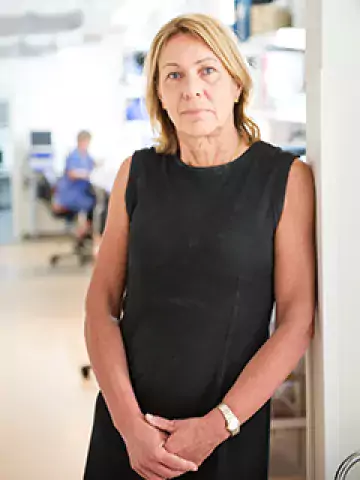 Agneta Wikman
Adjunct professor
About me
Adjunct Professor of Transfusion Medicine at the Department of Clinical Science, Intervention and Technology as of 1 March 2022.
Primary position: Consultant at Karolinska University Hospital.
Research description
Agneta Wikman conducts clinical research in her two clinical specialities: transfusion medicine and immunology. An important line of research has involved the development of diagnostics for screening and monitoring of pregnant women who develop antibodies to their unborn child's blood cells.
Agneta Wikman's current research mainly focuses on the treatment of bleeding. She has been co-author of protocols and guidelines for the use of blood products, and is now working on the development of increased availability and longer storage-time of blood products. A recent study in which hospitals in remote areas have cryopreserved platelets in stock, instead of waiting for the transport of platelets from larger hospitals, is concluded with promising results.
She is now preparing routine production of such cryopreserved platelets at Karolinska University Hospital. In another project, she is preparing studies of freeze-dried blood plasma in the prehospital management.