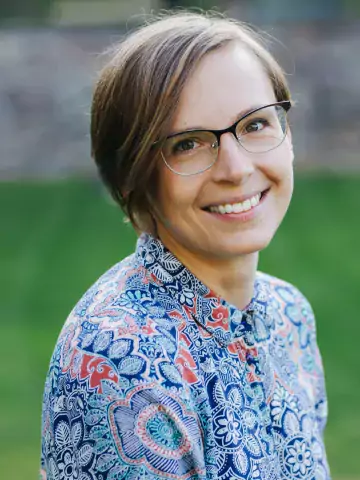 Aleksandra Sjöström-Bujacz
Assistant professor
About me
I specialize in work and organizational psychology with a focus on health and well-being of workers. I am particularly interested in prevention of common mental health problems, such as exhaustion and burnout, which often have their source in work-related stress. 
I currently lead two research projects focusing on the time varying effects of work-related stressors on workers' health, and the need for psychological support initiatives for healthcare workers and managers during the Covid-19 pandemic.
Research description
I am primarily interested in the application of advanced methodological techniques, such as person-centered analyses, measurement invariance analyses, growth modelling, and intensive longitudinal data analyses, to answer novel research questions in organizational and psychological sciences. By translating new methods developed in interdisciplinary research fields, and applying them to workplace intervention studies, I wish to support intervention programs that help improve workers' health and build sustainable work environments.
Teaching portfolio
I am involved in teaching psychometrics and measurement construction, as well as topics related to work and organizational psychology, on both undergraduate and graduate levels. 
I also teach a doctoral course on Construction and validation of measurement in behavioral sciences (4.5 credits). The course covers those aspects of classical test theory and modern latent variables theory that are necessary for doctoral students to successfully use a measurement instrument in their research projects. 
Education
In 2021, I completed my postdoctoral training at the Division of Psychology, Department of Clinical Neuroscience, Karolinska Institutet.
In 2017, I received a PhD in psychology from Johannes Gutenberg University in Mainz, Germany.
In 2012-2014, I was a visiting researcher at the Department of Psychology, Stockholm University.
In 2012, I was a visiting researcher at the University of Tromsø in Norway.
In 2009, I completed a psychology program at Adam Mickiewicz University in Poznań, Poland.
Academic honours, awards and prizes
2013 Swedish Institute Scholarship
2012 Węclewicz Family Scholarship Award