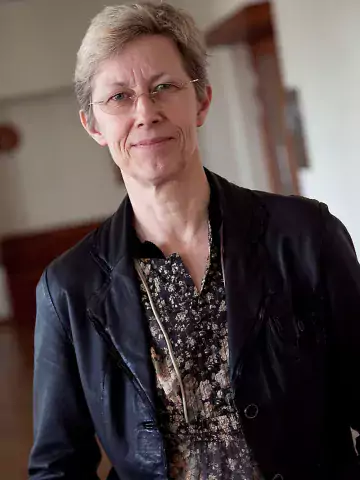 Anette Lohmander
Professor Emeritus/Emerita
About me
Qualifications: Speech and Language Pathology Degree 1982, BA (Linguistics and Philosophy), 1983, PhD 1996, Docent in Speech and Language Pathology at Gothenburg University (GU), 2003.
Academic position: Professor combined with position as Speech and Language Pathologist 2007 (GU), 2008 (Karolinska Institutet). 
Publications: 104 peer reviewed articles in international journals (1985-2020). Total citations 1793 (without self-citations) of which the most cited publication accounts for 117 citations. H-index: 29 (Web of Science, Dec 2022).
Research description
Speech Development and Precursors for Speech Disorders in Individuals with Cleft Palate and other adverse conditions, Implications for Intervention, and Evaluation of Treatment
Speech development and speech and language disorders in individuals born with cleft palate, and the impact of surgical procedure & timing, and ear and hearing problems.
Early identification of individuals at risk for speech disorders related to cleft palate, hearing impairment or other adverse conditions.
Assessment methods: screening, documentation and analysis (perceptual, acoustic and physiological) including cross-linguistics aspects.
Treatment strategies for speech disorders

PROJECTS
 
Speech Outcome in Cleft Palate
(The Scandcleft Trials, Eurocran, Timing of Primary Surgery in infants with Cleft Palate (TOPS), Early development of Speech and Hearing)
Early Development and Disorders in Speech/Language – EDDiS
Evaluation of speech pathology intervention for children and adolescents with persistent speech disorder.
Teaching portfolio
Director for the Speech and Language Pahology Programme at Gothenburg University 2000–2008 and at Karolinska Institutet 2009. Member of the Board of Education 2012–2017, Director of Undergraduate Education at Department CLINTEC, 2017-2019.
BOOK & TEST & CHAPTERS
Howard S, Lohmander A. (2011). Cleft Palate Speech: Assessment and Intervention. Wiley Publ, UK.
Lohmander A, Borell E, Henningsson G, Havstam C, & Persson C. (2015) SVANTE Svenskt artikulations- och nasalitets-test, Manual [In Swedish], (2 ed.). Lund: Studentlitteratur.
Friede H, Lilja J, Lohmander A. (2013) Two-stage palatal surgery with early veloplasty and delayed hard palate repair: A balanced view on speech and midfacial growth outcome. In: Berkowitz S (Ed). Cleft Lip and Palate. Springer-Verlag Berlin Heidelberg, Germany.  DOI 10.1007/978-3-642-30770-6_18.
Shaw WC, Semb G, Lohmander A. (2015) Clinical outcomes research and evidence-based practice. In: Loose J, Kirschner R (Eds). Comprehensive Cleft Care. Taylor & Francis Group, USA.
Lohmander A, Harding-Bell A. (2019) Speech with an oronasal opening in the hard or soft palate. In Case studies in cleft palate speech. Harding-Bell A (Ed). J&R Press Ltd.
INTERACTIVE WEBSITES
PUMA (Praktisk Utbildning med MultimediaAnvändning) is a Swedish website with interactive activities related to speech and language pathology for undergraduate students and clinicians.
"CLeft palate International SPeech Issues/CLISPI", (in English) within the area of cleft palate originally developed via the Eurocran project, which can be of support the development of best practice for clinical work and research. It can also be used for calibration within research projects.
Education
Teaching:
Degree project in speech and language pathology, 30 credits.                                                 Have supervised 55.
Babbling and early development and disorders in speech related to adverse conditions such as cleft palate and hearing impairment.
Velopharyngeal function and dysfunction.
Speech and communication disorders associated with cleft palate.
Supervised 6 master projects and 15 doctoral students. Currently supervise 2.
Academic honours, awards and prizes
The pedagogical award "Pedalen" from the Medical Student Organisation (Medicinska föreningens i Göteborg pedagogiska pris) 1999.
The Berkowitz Award for the primary author of the article judged to be the best long-term outcomes study published in the Cleft Palate-Craniofacial Journal 2013
"Long-Term, Longitudinal Follow-Up of Individuals With Unilateral Cleft Lip and Palate After the Gothenburg Primary Early Veloplasty and Delayed Hard Palate Closure Protocol: Speech Outcome", 2012;49(6).