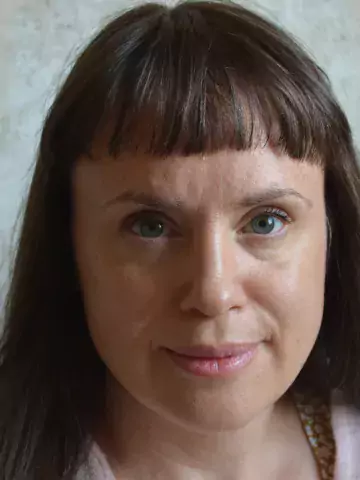 Anna-Clara Hollander
Principal researcher
Anna-Clara Hollander is an associate professor and clinical psychologist studying how social risk factors, such as for migration, affects psychiatric morbidity and utilization of psychiatric care
About me
Anna-Clara Hollander is an associate professor and clinical psychologist (leg. psykolog). Anna-Clara received her PhD in psychiatric epidemiology in 2013 and is active in the research group https://ki.se/en/gph/epidemiology-of-psychiatric-conditions-substance-use-and-social-environment-epicss (EPICSS). Anna-Clara has lived and worked in Tajikistan 2006-2008 studying PTSD and depression after their civil war and spent time as post doc at the Division of Psychiatry, University College London. 
Research description
Anna-Clara is using population register-based approaches to social risk factors, such as migration of psychiatric morbidity and mortality and utilization of psychiatric care (https://ki.se/en/phs/psychiatry-sweden-the-register-linkage-epicss-group). In addition to the register-based epidemiology, Anna-Clara use field epidemiological methods to study for instance undocumented migrants and is leading various validation studies of diagnose in psychiatry registers. Anna-Clara is also doing intervention studies to increase use of mental health services among migrants, see (https://ki.se/gph/tidiga-insatser-for-nyanlanda-projekt-tina).  
Teaching portfolio
Anna-Clara is teaching and has been teaching the subjects Migrant health, Migrants mental health, Global mental health and Ethnicity and health at the bachelor, master and PhD-level at the Karolinska Institutet. Anna-Clara is also the course leader at the 7,5 HP course in Evidence based public health intervention at bachelor level at the Stockholm University.
Academic honours, awards and prizes
Anna-Clara Hollander's research awarded her the European Psychiatric Association Research Prizes 2017 in the category "Biological correlates and treatments of mental disorders".