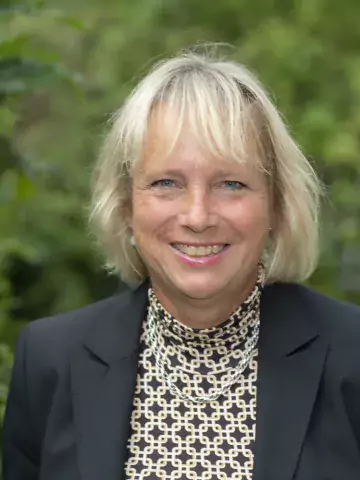 Anna Kiessling
Professor/senior physician
About me
I am professor in medical education and specialist in cardiology and internal medicine. I hold a position as professor in medical education with emphazise on clinical educational sciences.
I am a member of the Pedagogy Academy at KI.
Programme Director for implementation of the new six-year medical programme at KI.
Academic leader for coordination of the Coherent Quality Assurance System at KI level and for external quality evaluations since 2018.
Scientific Secretary in the Prize Committee of Karolinska Institutet Prize in Medical Education Research (KIPRIME) since 2018.
Chair of the Committee for Prevention och Public Health in the Swedish Society of Medicine since 2018 and since 2015 senior project leader for the Lifestyle project [Levnadsvaneprojektet], run by the Swedish Society of Medicine. A national project on behalf of The National Board of Health and Welfare [Socialstyrelsen] to implement the National Guidelines on prevention and treatment of unhealthy lifestyle.
I supervise several Ph.D. students including in medical education research with a focus on professional development, interprofessional learning and clinical decision making.
Research description
My research activities follow two main routes:
1) Cardiovascular prevention and implementation of support towards a healthier life-style and patients' decision-making when afflicted by an acute myocardial infarction in relation to patient delay.
3) Medical Education Research with focus on professional development and learning from novice to expert level with emphasis on clinical decision making, treshhold concepts and on how to apply evidence-based practice in routine care.
The central aim is to understand the complexity of decision-making in relation to learning, prevention and disease. We employ classical and novel methodology, including randomized controlled quantitative studies, questionnaire studies, qualitative and mixed methods as well as megavariate statistics: Projection to Latent Structures (PLS).
Teaching portfolio
I have a total of more than 16 weeks of formal teaching qualification merits. I have a wide experience of teaching for students, doctoral students and in continuing education and also patienteducation. I have more than fifteen years of management and development assignments in the Stockholm County Council and at KI.
Two of my PhD students have defended their theses in 2014 and in 2016 with projects in medical education.
Some project examples:
• A randomized controlled educational intervention study with case methodology for primary care physicians. We showed significant cost effectiveness of the intervention and significantly reduced mortality in patients.
• Developed an elective course in Clinical reasoning to further develop the patient-based learning by including a recurrent structured reflection about and how to make wise decisions and why.
• An ethnographic research study of the learning environment and student interaction at an acute internal medicine care unit.
2015-2022 Chair of the Pedagogy Review Group of the Recruitment Committee at KI, grading teaching qualifications for applying senior lecturers and professors. [Rekryteringsutskottets pedagogiska bedömargrupp]
I was project manager for the design of the Centre for Clinical Education (CKU) and up to 2012 Director of CKU. I also participated in the managerial work with development, implementation and evaluation of the new medical program at KI and during 2006-2010 I was a member of the program committee.
Education
Associate professor, Docent in Cardiology 2015
PhD in Internal Medicine at KI 2005.
National Cardiology Diploma as a specialist in Cardiology 1993
National Medicine Diploma as a specialist in Internal Medicine 1991
Medical licensure, Sweden 1986
Degree of Master of Science in Medicine1982
Academic honours, awards and prizes
Awarded the KI Prize in Pedagogy 2019.
Awarded as Fellow of the Karolinska Institutet Pedagogy Academy for excellence in pedagogy, continuous development and contribution to high quality teaching at KI
Teacher representative in the Consultative College [Nomineringsförsamlingen] at KI.
Since 2012 Chair of the national working group for cardiovascular prevention and life style, appointed by the Swedish Society of Cardiology.
Expert in the Advisory Board of WHO-CC Clinical Health Promotion Centre.
Fellow of the European Society of cardiology (FESC) that is an internationally-recognised, prestigious position, confirmed by the FESC diploma, for excellent clinical cardiologists and cardiovascular scientists with a deep interest and knowledge of cardiovascular medicine.
Recognized as National Cardiovascular Prevention Coordinator of Sweden (NCPC Sweden) by the European Association for Preventive Cardiology (EAPC), working group of the European Society of Cardiology (ESC) 2013-2021.