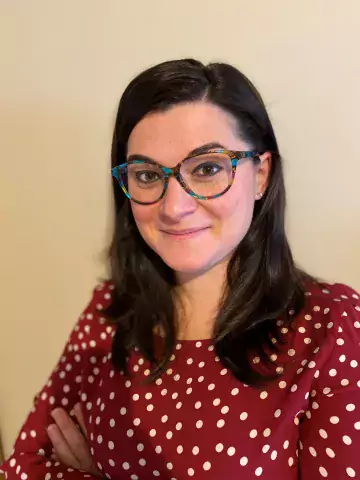 Anna Marseglia
Postdoctoral researcher
About me
I am a postdoc in Eric Westman's neuroimaging reserach group in the Division of Clinical Geriatrics, NVS Department. The group reserach focus is on dementia due to common forms of neurodegenerative diseases, such as Alzheimer's disease and cerebrovascular pathologies as well as Lewy bodies, frontotemporal lobar degeneration and Parkinson's disease. I am a licensed psychologist with clinical training in neuropsychology and have a PhD in geriatric epidemiology. 
Research description
My research interests are:
1) Cardiometabolic conditions, cognitive and brain aging. Projects in this area focus on investigating the role of cardiovascular and metabolic conditions (e.g. metabolic syndrome, prediabetes, diabetes, adiposity) on different stages of cognition (from subtle cognitive decrements up to cognitive impairment and dementia) as well as exploring the underlying cerebral mechanisms and possible resilience pathways. 
2) Resilience mechanisms and cognitive aging. Projects in this area focus on investigate the interplay bewteen resilience mechanisms (cognitive reserve, brain mantainance, and brain reserve), life course-related brain changes/insults/disease (e.g. neurodegenerative and vascular pathology), and life exposure (e.g. social health, cardio-metabolic risk factors, work complexity, leisure actvities) that can influence to different extent cognition before dementia symptoms manifest. 
Sex-differences are considered in most of the abovementioned projects. 
I use longitudinal data from population-based and clinical-based cohorts such as, for example, the Gothenburg H70 Birth Cohort Studies, the UK Biobank, the Swedish National study on Aging and Care-Kungsholmen, and ADNI. 
I am also involved in the EU Joint Programme–Neurodegenerative Disease Research (JPND)'s SHARED consortium, the International Society of Vascular Behavioural and Cognitive Disorders (VasCog), NIA-supported Collaboratory on Research Definitions for reserve and resilience in cognitive aging and dementia. Within these networks we have several ongoing collaborations (and more can be established).
Education
PhD in Geriatric Epidemiology, Karolinska Institutet (2018)
Licensed psychologist in Italy (2011)
Master degree in Clinical psychology, University of Padova, Italy (2009)
Bachelor degree in Cognitive Psychology and Psychobiology, University of Padova, Italy (2007)