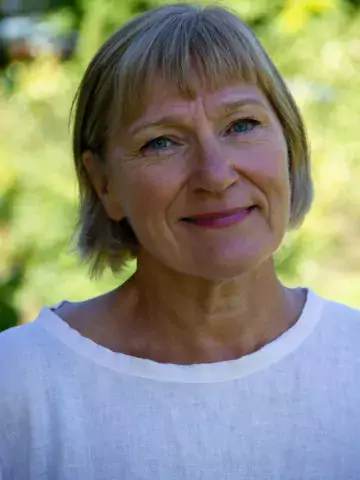 Anneli Eriksson
Research specialist
research specialist in global disaster medicine, Phd, nurse, specialised in anaesthesia care.
About me
Anneli Eriksson is a research specialist in the research group Global disaster medicine - health needs and response at the Department of Global Public Health. Within the research area of global disaster medicine, she focuses particularly on needs assessment, methods for measuring and predicting disaster medicine needs, and evaluation of disaster medicine interventions. She is also programme director of the Erasmus Mundus Master's programme Public Health in Disasters.
In 2020, Anneli defended her doctoral thesis at the University of Bergen. She also holds a Master in International Health and is a trained nurse, specialising in anaesthesia care.
Anneli has worked with Médecins Sans Frontières (MSF) since 1995. She has worked on missions in several countries, including several Ebola outbreaks in West and East Africa, and has also served as President of MSF Sweden. She also conducts evaluations of MSF's medical projects
Research description
Anneli's research focuses on different ways to predict and measure the severity and needs in different disasters (needs assessment).
Currently, Anneli is working on the research project Societies at Risk, which is headed by Uppsala University and is a collaboration between seven Swedish and international universities. The project studies how societies are affected by conflict, focusing on economy, health, socio-psychological factors, access to water, forced displacement and political institutions. Anneli's focus is on health in conflicts.  
Teaching portfolio
Public health in disasters
Actors and priorities in disaster response
Evaluation of humanitarian assistance
Education
Master in International Health, International Child Health unit (IMCH), Uppsala University, 2010
Anaesthesia nursing, Stockholm's nursing school, Huddinge, 1997
Nursing, Linköping Health University, 1990
Academic honours, awards and prizes
Florence Nightingales International Achievement Award, by International Council of Nurses (ICN) and the Florence Nightingale International Foundation (FNIF), 2007