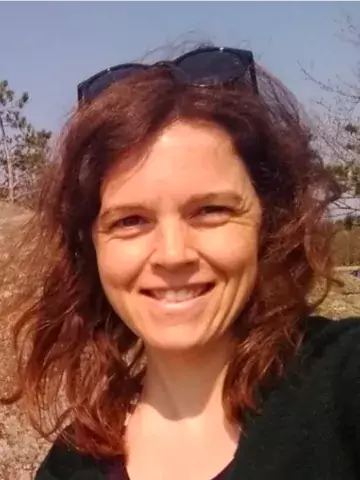 Annelies Vant Westeinde
Postdoctoral researcher
About me
I have a bachelor degree in psychobiology and a master degree in neurobiology from the University of Amsterdam. After moving to Sweden I worked as a research assistant in a project on autism and ADHD at Karolinska Institute Center for Neurodevelopmental Disorders (KIND) for a few years, and then continued to do a PhD at the pediatric endocrinology unit in a project on brain health in adrenal insufficiency. My PhD focused specifically on brain structure and function in congenital adrenal hyperplasia (CAH) and autoimmune Addison's disease. Brain health in these rare diseases is not well understood, and a lot of work remains to be done to help understand the impact of adrenal insufficiency on the brain and hopefully improve quality of life for these patients. 
Currently I am a postdoctoral researcher continuing to study cognition and brain health in endocrine disorders as well as inborn errors of metabolism. My main interest is in understanding the interaction between hormones, the brain, cognition and behaviour.
Research description
Our group is currently working on projects that focus on brain development in inborn errors of metabolism and understanding the long-term consequences of adrenal insufficiency on the brain, as well as the consequences of prenatal dexamethasone treatment in the context of at-risk for CAH pregnancies. 
Teaching portfolio
Teaching assistant, DIS Study abroad in Scandinavia (September 2018 - July 2019)
Teaching assistant, University of Amsterdam (November 2011 - January 2012 & September 2013 - July 2014)