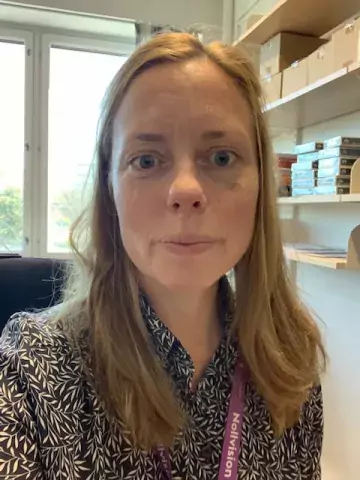 Åsa Olsson
Adjunct lecturer
About me
I am a registred nurse with several years of clinical experience working in elderly care. In recent years, I have worked with quality development and collaboration between university and elderly care in the Enskede-Årsta-Vantör district in the city of Stockholm as a municipal clinical adjunct (AKA).
One of my goals with my work is to increase the possibilities for collaboration and thereby reduce the gap between academia and elderly care.
Within the framework of my employment in Enskede-Årsta-Vantör, I am a doctoral student at the division of nursing. My research builds and expands on earlier and ongoing research within the DöBra research program. In my doctoral project I explore the implementation of proactive End-of-Life conversations in nursing homes together with staff, managers, residents and their family in three nursing homes in the City of Stockholm.
I am affiliated to SWEAH, the National Graduate School on Ageing and Health