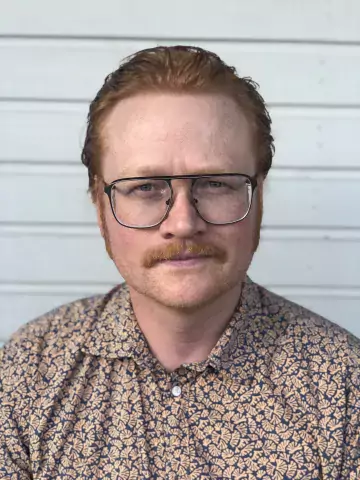 Brjánn Ljótsson
Professor/psychologist
About me
Brjánn Ljótsson was appointed Professor of Clinical Psychology with a focus on Somatic Care at Karolinska Institutet on 1 July 2022. 
He studied psychology at Stockholm University, graduating in 2005. He gained his psychologist licence in 2006 and was a clinical psychologist at Region Stockholm from 2005 to 2011 and Aleris Sabbatsberg from 2008 to 2012. 
Since 2011, Ljótsson has taught and researched at KI, including the development of iCBT software. He earned his PhD in 2011 and was made docent in 2014. 
Academic honours, awards and prizes
In 2013, Brjánn Ljótsson was awarded the prize for junior researchers in psychology from the Swedish National Committee for Psychological Sciences.