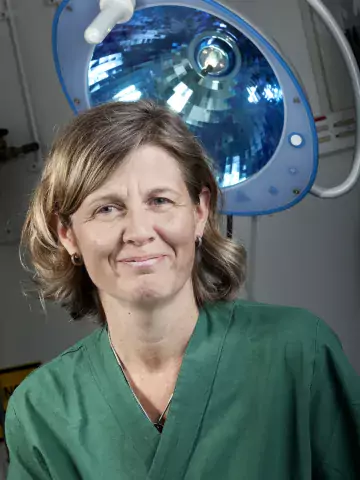 Cecilia Escher
Affiliated to research
About me
Senior consultant at the department of Anaesthesiology and Intensive Care, Karolinska University Hospital, Huddinge since 2009.
PhD 2018, Field studies in simulation-based teamtraining.
Vice Manager, Advanced Patient Simulation 2009.
Former vice dean of the residency program in Anaethesia and Intensive care ( 2012-2016)
Education:
Licensed Medical Practioner 1996
Specialist in Anaesthesia and Intensive Care 2003
Certified Instructor, Advanced Patient Simulation 2007
ATLS instructor course 2000
APLS instructor course 2008
Teaching for higher education 7,5 Hp KI 2010
Patient safety 15 Hp KTH 2011
Research: Team training, simulation in healthcare, patient safety, medical education.
Publications:
Method matters: impact of in-scenario instruction on simulation-based teamwork training Cecilia Escher, Hans Rystedt,  Johan Creutzfeldt, Lisbet Meurling, Sofia Nyström, Johanna Dahlberg, et al. Advances in Simulation 2017 2:25
Medical students' situational motivation to participate in simulation based teamtraining is predicted by attitudes to patient safety. Cecilia Escher, Johan Creutzfeldt, Lisbet Meurling, Leif Hedman, Ann Kjellin and Li Felländer-Tsai. BMC Medical Education 2017 17:37
Comparison of high- and low equipment fidelity during paediatric simulation team training: a case control study. Lisbet Meurling, Leif Hedman, Karl-Johan Lidefelt, Cecilia Escher, Li Felländer-Tsai and Carl-Johan Wallin.  BMC Medical Education 2014, 14:221