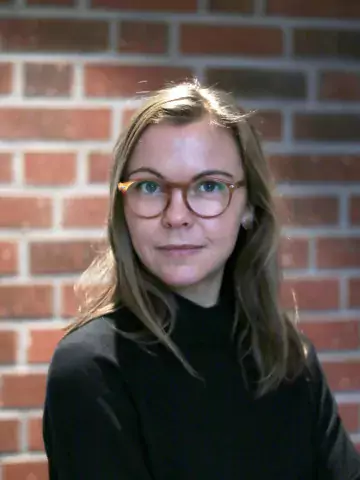 Cecilia Radkiewicz
Postdoctoral studies
Organisation:
as Affiliated to research
Postdoctoral researcher, Jesper Lagergren's group
Medical Oncologist, Capio Sankt Görans Sjukhus
Director of studies at the Research School in Epidemiology for Clinicians 2020/2022
About me
I have a combined employment, performing cancer epidemiology research together with clinical work as a medical oncologist at the Department of Molecular Medicine, Karolinska Institutet and Capio Sankt Görans Sjukhus, respectively.
Research description
The primary focus of my research is in cancer epidemiology with an emphasis on sex differences in cancer incidence and survival. I handle big volumes of data by linking multiple Swedish and Nordic population-based health and demographic registers with high national coverage. This enables robust analyses of trends over different time axis. I apply state-of-the-art statistical methods to more accurately describe and illustrate research findings to, in the long run, make clinical inferences. I apply a relative survival framework when estimating cancer mortality and flexible parametric models when quantifying survival differences between groups. I am particularly interested in developing interactive, pedagogic tools for presenting my research findings.
Teaching portfolio
Throughout my oncology residency I have been committed to teaching and leading seminars in clinical oncology as a part of the medical education at Karolinska Institutet. In 2017/2018 I held a teaching position to coordinate and plan the education in palliative care for medical students as a part of the course in clinical oncology. I was responsible for the oncology rotation at the upper gastrointestinal department at Karolinska Universitetssjukhuset, Huddinge 2019-2022. In 2020-2022 I acted as director of studies at the KI/SLL Research School in Epidemiology for Clinicians, generation 19.
Education
PhD, medicine, Karolinska Institutet, 2019
Specialist degree, medical oncology, Swedish National Board of Health and Welfare, 2018
MD, Swedish National Board of Health and Welfare, 2010
BSc, medicine, Karolinska Institutet, 2008
Links