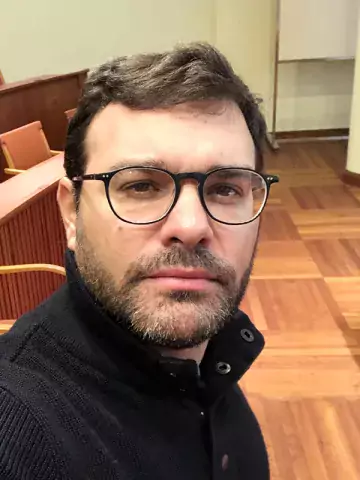 Dasiel Oscar Borroto Escuela
Research specialist
Understanding whether alterations in specific heteroreceptor complexes and their receptor-receptor interactions are associated with and/or play a role in brain disease development, e.g., depression
About me
In the past years, I have been focused on the study of GPCR-GPCR and GPCR-RTK receptor-receptor interactions in the CNS and the characterization of their interface interactions, especially on the implementation of new innovative tools and screening technologies to identify GPCR oligomerization (e.g., RT-BRET, in situ PLA). A novel understanding of the pathophysiology of brain disease may take place based on pathological changes in discrete brain receptor heteromers. Therefore, I has been involved on understanding whether alterations in specific GPCR heteroreceptor complexes and their allosteric receptor-receptor interactions are associated with and/or play a role in pathogenetic mechanisms contributing to brain disease development, inter alia Parkinson's disease, Schizophrenia, addiction and depression. These homo and heteroreceptor complexes offer novel targets for treatment of psychiatry and neurological disorders.
Teaching portfolio
I have been acting as a main supervisor of eighteen graduate students (9 BSc, 4 MSc, 4 PhD, 1 Postdoc). As a member of five international PhD thesis examination committee (Spain, Italy, Belgium).
2015-2023: Guest Professor. PhD Programme of the Department of Earth, Life and Environmental Sciences, Universitá Degli Studio di Urbino Carlo Bo, Urbino, Italy.
Education
2012    M.B.A. Master of International Business. Pompeu Fabra University, Spain.
2008    Ph.D. in Polymers and Biopolymers. Polytechnic University of Catalonia, Spain.
2003    M.Sc. in Bioinformatics. Center for Genetic Engineering and Biotechnology, Cuba.
2003    B.S. in Biochemistry. College of Biological Science, University of Havana, Cuba.
Academic honours, awards and prizes
ACADEMIC HONORS
2018-2023    Board member of the Ph.D. comission in Biomolecular and Health Sciences at the University of Urbino Carlo Bo, Urbino, Italy.
2019    Chair of the FENS Regional Meeting Symposium " Understanding the role of GPCR heteroreceptor complexes in the neuronal networks of the brain in health and disease". Belgrade, July 10-14, 2019. Serbia
2019     Co-chair of the Karolinska Institutet Neuroscience Network Symposium 2019. Brain integrative processing through Oligomeric receptor complexes. Nobel Forum, KI, November 25, 2019. Stockholm, Sweden.
2015    Chair of the FENS Regional Meeting Symposium " The impact of receptor-receptor interactions on brain plasticity ". October 07-10, in Thessaloniki, Greece.
AWARDS AND PRIZES
2014    ECNP Fellowship Award. 27th ECNP Congress, 18-21 October, Berlin, Germany
2014    Neuroscience Travel Award. iSAMS 2014, 1-6 Octuber 2014, Tokyo, Japan
2014    FENS/IBRO travel grant. 9th FENS Forum of Neuroscience, Milano, Italy.
2013    Young Fellowship Award. FEBS-YSF Congress. Saint Petersburg, Russia.
2013    ESF-EMBO Grant. ESF-EMBO Conference on Protein-Protein Interactions.
2012    Royal Swedish Academy of Sciences Postdoctoral fellow. KI, Stockholm, Sweden
2012    IUBMB/FEBS Grant. 22nd IUBMB & 37th FEBS Congress, Seville, Spain.
2012    FENS/IBRO travel grant. 8th FENS, Barcelona, Spain.
2011    Excellence Thesis Award of the Polytechnic University of Catalonia. Spain.
2008    Technology Transfer Award. Barcelona, Spain.
2006    Fellowship for Advanced Studies Abroad (BE). Geneva, Switzerland
2008    PhD student Research Fellow from EU-ESF. Barcelona, Spain.