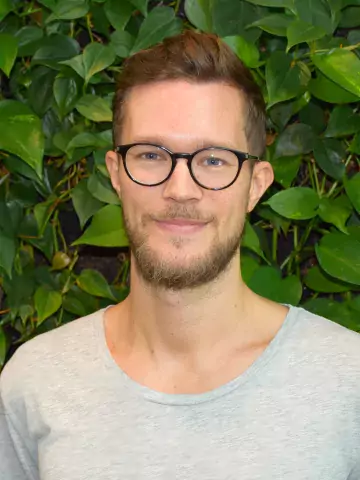 David Moulaee Conradsson
Lecturer
About me
I am a registered physiotherapist since 2008 and an Associate professor at the division of physiotherapy, Karolinska Institutet. I obtained my bachelor degree in Physiotherapy at Karolinska Institutet (KI), Master in Medical Science at KI (2012) and PhD in Medical Sciences at KI (2016); Balance control in older adults with Parkinson's disease: effects of medication and exercise. After my doctoral training I undertook my postdoctoral training under the supervision of Associate professor Caroline Paquette at the Human brain Control of Locomotion Lab at McGill University, Montreal, Canada. My clinical and research interests are within neurological rehabilitation including experimental and interventional studies in the field of gait, balance and physical activity. I have a clinical position as a physiotherapist at the Karolinska University Hospital and work as the manager for the uMOVE core facility at KI.
Research description
I have a special interest in health promotion and in particular secondary prevention strategies for people with neurological diseases or injury (stroke, transient ischemic attack, Parkinson's disease, spinal cord injury). I am the deputy group leader of Franzén group at Karolinska Institutet and team leader of the stroke research program.
My research program seeks to:
improve the accuracy of wearable sensors for assessment of physical activity among people with neurological disease or injury,
understand the nature of physical activity behaviour and its interplay with the provision of health care and rehabilitation services after neurological disease or injury, and
develop and implement E-health strategies (e.g. telehealth) to improve access to physical exercise and support for physical activity to reduce the burden and cost of neurological disease or injury.
I am also interested in global health research and the varying conditions for and outcomes of rehabilitation in different contextual settings. As an example, I am collaborating with Associate professor Conran Joseph at Stellenbosch University and Professor Anthea Rhoda at University of Western Cape in Cape Town, South Africa on the project "Health systems for stroke and spinal cord injury in Sweden and South Africa – a public health perspective on research and education". The overarching goal of this project is to describe and compare health care processes and long-term outcomes of stroke and spinal cord injury care in South Africa and Sweden.
Teaching portfolio
I have a strong interest in education and I teach and supervise at bachelor, master and PhD level. My specialization in teaching is primarily in postural control and motor learning; including the applications of these topics within physiotherapeutic assessments and interventions for clinical populations with neurological diseases or injury. I also have a broad expertise in teaching of clinical and objective measurement-tools for the assessment of quality and performance of human movements. I have also experience from coordination and development of courses, lectures and practical seminars, as well as examiner and moderator.
In the context of global health, I am interested in internationalization of education in order to improve the quality and diversity of education. Within our ongoing collaboration with Stellenbosch University and University of Western Cape in Cape Town we are seeking to define universal learning outcomes and design teaching and learning activities connected to cultural sensitivity and global health.
Education
2016   Doctor of Philosophy in Medical Science, "Balance control in older adults with Parkinson's disease: effects of medication and exercise", Karolinska Institutet.
2012  Master's degree in Clinical Science, Karolinska Institutet
2008  Registered Physiotherapist, Bachelor's degree, Karolinska Institutet
Academic honours, awards and prizes
Nominated by Karolinska Institutet for the SIGHT Award 2020 for global health research in low-income areas in Cape Town, South Africa.
Awarded Ingrid Odéen prize for Physiotherapy Research, 2018
Awarded Research excellency award at the International Society of Posture & Gait Research World Congress, 2017.
Awarded Inge and Elsa Andersson Prize for best thesis in Parkinson's disease research by the Swedish Parkinson Foundation, 2016
Post-doctoral fellowships from Swedish Society for Medical Research, Hjärnfonden and Fonds de recherche du Québec – Santé, Canada (2016).