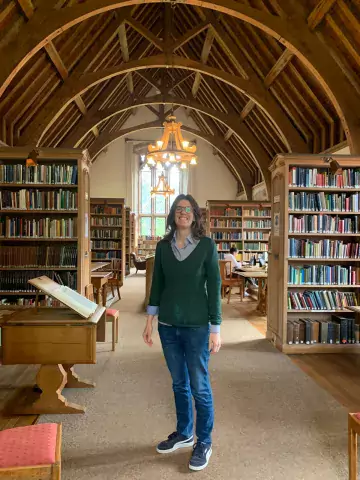 Elena Raffetti
Assistant professor
Elena Raffetti is a medical doctor specialized in public health and preventive medicine with a strong interest in health data science.
About me
I am a MD specialized in public health and preventive medicine in Italy, with a PhD in epidemiology from Karolinska Institutet.
My postdoctoral work is performed at the Department of Public Health and Primary Care, Cardiovascular Epidemiology Unit, University of Cambridge (Prof Angela Wood's group), and at the Department of Earth Sciences and Centre of Natural Hazards and Disaster Science, Uppsala University (Prof Giuliano Di Baldassarre's group).
My goal is to advance toward an integrated understanding of the effect of socio-environmental extreme events on human health - mainly related to cardiovascular maternal health.
Research description
Main research lines
novel risk factors for cardiovascular disease during pregnancy within the CVD-COVID-UK consortium
impact of socio-environmental extremes on human health along with multiple hazard risk perception
Education
2011 Degree in Medicine. University of Brescia.
2012 Licensed to practice Medicine in Italy
2016 Medical specialization in Public Health and Preventive Medicine. University of Brescia.
2021 Doctoral Degree in Medical Science, Epidemiology. Karolinska Institutet.
Ph.D. thesis, title: "The association between smoking behaviour and depressive symptoms in adolescence: the role of biology and of societal influences"
illustrator: Befeldo
Academic honours, awards and prizes
2023-2026, Lead PI, FORMAS National research programme on climate, "Adapting to temperature extremes in a changing climate: Past trends and future scenarios" (about 12 mil SEK)
2023-2024, sole PI, FORTE international postdoctoral grant, "Novel risk factors for cardiovascular disease during pregnancy in whole populations of the UK"  (2.4 mil SEK)
2022 Junior Investigator Award for a project at Karolinska Institutet aimed at achieving the UN sustainable development goals (200 000 SEK)
2018 National Scientific Habilitation (ASN) for Associate Professor in Italian Universities from 17/10/2018 to 17/10/2028
Links