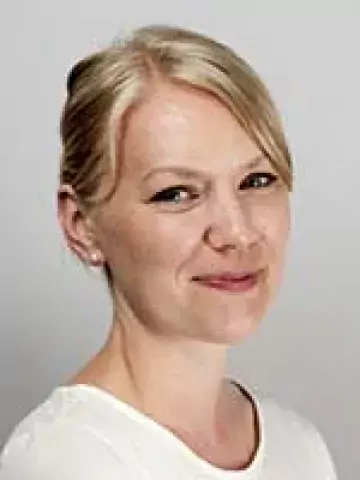 Elisabeth Boström
Principal researcher
About me
DDS, PhD. Research group leader at the Dept. of Dental Medicine.
Research description
My research group focuses on immune processes and molecular mechanisms underlying chronic inflammatory conditions with the emphasis on monocytes and macrophages (myeloid cells). The lab studies the pathogenesis of periodontitis, inflammatory bowel disease, and rheumatoid arthritis. We employ advanced methodology to characterize the function or dys-function of involved immune cells and molecules, and have a translational approach where human clinical samples and primary cells are used for mechanistic studies.

The lab also studies oral manifestations of Crohn's disease with the overall hypothesis that oral mucosa mirrors intestinal mucosa. Immune alterations, presented in oral mucosa and saliva, may reflect not only local involvement but also intestinal disease, and may be of value in the diagnosis and monitoring of Crohn's patients.
Education
DDS, Göteborg University.
PhD, Rheumatology & Inflammation Research, Göteborg University.
Postdoc, Lab. of Molecular Autoimmunity, Harvard Medical School.