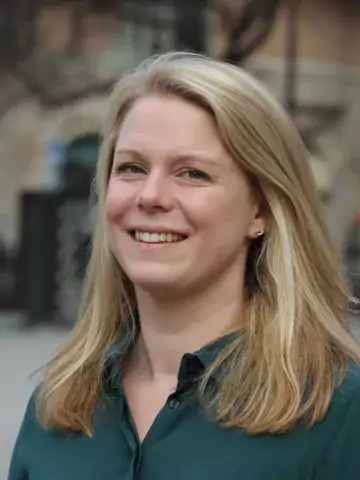 Emelie Thern
Postdoctoral researcher
About me
I am currently employed as a postdoctoral researcher at the Unit of Occupational medicine. I defended my thesis "Alcohol-related Health Problems and Crime: Studies on the long-term consequences of increased alcohol availability and unemployment" in 2018.
Research description
My main research interests revolve around health inequalities and social determinants of health, with a particular focus on social inequality in alcohol-related harm, health, and labor market attachment later in life as well as precarious employment and health. 
I am the PI of:
Forte- funded project: The long-term health and social consequences of exposure to precarious employment at a young age. (2020-2023)
AFA Insurance-funded project: Determinants and consequences of risk use in working life (2023-2025)
Forte-funded project: Risk factors differences for occupational injuries among immigrants versus natives in Sweden (2021-2024)
I am currently involved in these research projects:
Swedish Research Council (VR)- funded research project: Social inequalities in health and labor market attachment among older workers – the importance of childhood circumstances and physical and psychosocial work environments over the entire working life. Principal investigator: Tomas Hemmingsson.
Forte-funded research program: A sustainable working life for all - challenges and future opportunities. (2021-2027) Principal investigator: Daniel Falkstedt 
Länsförskringar Insurance- funded project: Symptom networks to predict long-term pain and mental illness using the conscription cohort and national registries. (2022-2024) Principal Investigator: Karin Jensen
Education
PhD in Medicine (Public Health), Karolinska Institutet, Sweden 
Master in Medical Science (with a Major in Public Health), Lund University, Sweden
Bachelor of Psychological Science, University of Queensland, Australia.