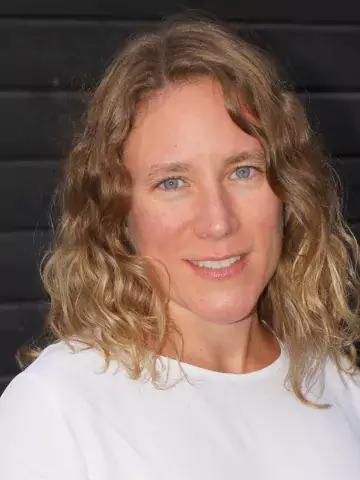 Emilie Hultin
Research coordinator
Researching about how viruses and microbiota affect human health and diseases. Manager of the deep sequencing lab where we conduct metagenomic and metatranscriptomic analyses.
About me
In my work as a research coordinator within the group of Prof. Joakim Dillner, I conduct research about metagenomes and metatranscriptomes in different human specimens by using deep sequencing. I am managing the deep sequencing laboratory, which includes planning the projects, optimizing the laboratory methods and continuously update the technologies.
I teach in several courses at both undergraduate and advanced level, mainly about molecular biology methods, Human papillomaviruses and tumor genetics.
I am also engaged in questions concerning work environment and sustainable working life. As vicevice chair of SACO-S union board at KI and representative in the work environment committee at KI, as well as member of the work environment group at the department of Laboratory Medicine, I want to contribute to improved working health.
During my PhD I developed microarray based SNP-genotyping and HPV-typing at KTH (Royal Institute of Technology) where I defended my thesis "Genetic sequence analysis by microarray technology" in 2007.
Research description
The aim with my research is to pave the way for improved screening, treatment and prevention in order to promote good health among people. By exploring metagenomes and metatranscriptomes, I investigate microbiota and in the relation to diseases, for instance cancer. I perform deep sequencing of DNA and RNA to be able to identify viruses and other microbes and their gene expression. Some of the projects focus on Human papillomavirus (HPV), which can cause cervical cancer. I investigate which HPV-types and genetic variations among HPV that exist in dysplasia. I also do research about viral etiology in other types of cancer and autoimmune diseases.
Teaching portfolio
I give lectures, seminars and laboratory supervision at undergraduate, graduate and PhD level. I also supervise PhD-students. I am responsible for the course Diagnostic Molecular Cytology within the master program Diagnostic Cytology. In the course, I have implemented so-called flipped classroom with recorded presentations and follow up seminars, as well as digital lectures. It is fun and challenging to pedagogically develop teaching and inspire students.
Education
2011 Research coordinator, KI, Stockholm, Sweden.
2007 Field applications specialist (Nordic and Netherlands), Affymetrix, UK.
2007 PhD in Molecular Biotechnology, KTH, Stockholm, Sweden.
2003 Master of Science in Biotechnology Engineering, KTH, Stockholm, Sweden.
2001 Exchange student, University of Strathclyde, Glasgow, UK.