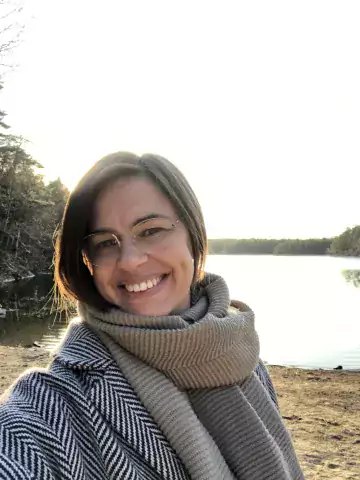 Emma Ringqvist
Research specialist
Post-doc in Research group Tim Willinger. Research area: Macrophage ontology, pulmonary health and injury resolution.
About me
My passion for science and my interest in infection biology, immunology and the magic world host-parasite interaction has taken me from initial projects as an undergrad on Hepatitis C replication, virulence factors in Toxoplasma gondii and Plasmodium falciparum (malaria), a PhD at Uppsala university on the molecular mechanisms of how the gastrointestinal parasite Giardia establishes infection, to New Zealand and hookworm infections in ruminants and their effect on the immune system of sheep until I landed in pulmonary immunology and the development and activities of Alveolar Macrophages. After a 2-year post doc period in the lab of Professor Judith E. Allen at the University of Edinburgh, I continued with an independent research line on emphysema development and injury resolution in the Nippostrongylus brasiliensis model of COPD, at the Respiratory Medicine unit, Department of Medicine Solna, Karolinska Institutet. In 2018, I left my independent research and joined first the Research Group of Åsa Wheelock at the same department for a postdoctoral project on sorting live monocytes, macrophages and T-cells from young adult's with known pulmonary limitations due to premature birth (LUNAPRE cohort). From there I have now started a position at CIM, Department of Medicine Huddinge, Karolinska Institutet, Research Group Tim Willinger. My current research project investigate alveolar macrophage ontology using humanized mice and primary human cells. 
Research description
I am working on the ontology and activity of human alveolar macrophages in health and disease (chronic bronchitis and COPD), and foremost in the neonate life. 
During  my postdoc (2012-2015) and following couple of years (2015-2018) I studied the molecular pathways of emphysema formation in the Nippostrongylus brasiliensis mouse model, and comparing our findings with the molecular pattern in emphysematic lung tissue of human chronic obstructive pulmonary disease patients.
Education
2010. PhD in Microbiology. Uppsala University. Thesis title: Host-Pathogen Responses during Giardia infections. Supervisor: Prof. Staffan G. Svärd, Department of Cell and Molecular Biology.[PMID:16299316]. [PMID:18359106]. [PMID:21074536]. [PMID:21276445].
2003. MSc in Molecular Biology. Södertörn University College.
Academic honours, awards and prizes
2015. Wenner-Gren Research Fellow (2 year salary including research funding)
2010. Wenner-Gren Postdoctoral Fellow (3 year international postdoc). Application and interview process, 5% success rate.
2012-2015. Institute of Immunology and Infection Research, Universtiy of Edinburgh. Professor Judith E. Allen group. Project: The molecular and immunological basis of emphysema development in a rodent hookworm model.
2010-2012. AgResearch, Palmerston North, New Zealand. Equivalent of 1 year full time. Project: Immunomodulation of Dendritic Cells by ruminant helminths.
2009. Scholarship. Lennanders stiftelse. 3 months post-doctoral research project funding including living cost scholarship.