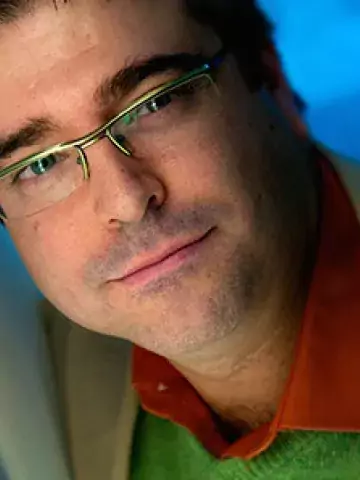 Fernando Seoane Martinez
Senior lecturer/biomedical engineer
My goal is to run needs-driven translational research in wearable measurement Instrumentation and Digital Health Transformation aiming to enable innovations in medical and clinical practice, focusing in p-health solutions including wearable measurements systems, biosignals processing of noninvasive physiological measurements and biomedical data analysis for process improvement in healthcare and medical care.
About me
Docent in Biomedical Engineering Systems from KTH-Royal Institute of Technology since 2012, I graduated from the post-graduate school of Signals and Systems at Chalmers Tekniska Hogskolan in 2007 with a Ph.D. in Biomedical Engineering after I graduated as a M.Sc. in Electrical Engineering in 2004 from Linköpings Tekniska Högskolan at Linköpings Universitet. University that I joined as Erasmus exchange student finishing from the University of Alcala, my alma mater, where I completed my undergraduate education as with a B.Eng. degree in Electronics Systems.
Since January 2017 that I join Karolinska Institutet as senior lecturer in medical technology I have had a clinical appointment as the manager for Research, Innovation, Development and Education at the Department of Medical Care Technologies at Karolinska University Hospital. In addition, I have been a professor in Biomedical Engineering at the University of Borås since 2016, where I lead the research group in Textile and Wearable Electronics for p-Health Solutions.
In the past 10 years I have  successfully supervised 10 PhD students and participated in more than 30 externally funded research and education projects, acting as principal investigator, project manager or work-package leader in more than half of them.
I am a Senior member IEEE an a member of the IEEE-EMBS Technical Committee in Wearable Biomedical Measurement Systems as well as part of the steering committee of both the Stockholm Medical Imaging Laboratory and Education core facility and the Process-Oriented Data Science for Healthcare Alliance.