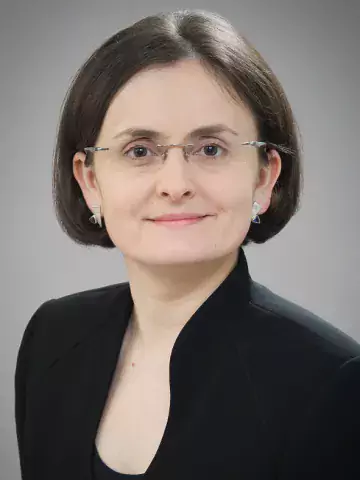 Gabriela Spulber
Affiliated to teaching/tutoring
About me
I graduated medical school at the University of Medicine and Pharmacy "Carol Davila" in Bucharest in 2003 and defended my PhD thesis in 2012 at the University of Eastern Finland, Kuopio, Finland as a BiND Marie Curie fellow. I started my Postdoc at Karolinska Institutet ,first working as a work package leader inside the FP7 funded neugrid4you project and afterwards I received a grant from the Swedish Society for Medical Research.
Meanwhile I also started my residency at the Geriatric clinic, Karolinska University Hospital.
I am also competent to conduct clinical research in accordance to GCP conduct.
Research description
My main research interest is how magnetic resonance imaging (MRI) related biomarkers could improve the care of patients with different levels of cognitive impairment. During the years I trained in applying different automated methods for analysis of MRI data. My PhD studies  yielded very interesting findings regarding the prediction to progress from MCI status to AD.
In the last years I concentrated all my efforts in developing a reliable method for the segmentation of white matter changes (WMC). This method is called CASCADE and is now available for public use.
[pubmed:27943055]
[pubmed:22921728]
[pubmed:23278858]
Teaching portfolio
 During the years I had constant teaching activities for PhD students, both theoretical and practical sessions.
For the time being I am course responsible for future occupational therapists having the task to introduce them to basic internal medicine and geritaric knowledges.
When I am on clinical duty, I am supervising medical students.
Links