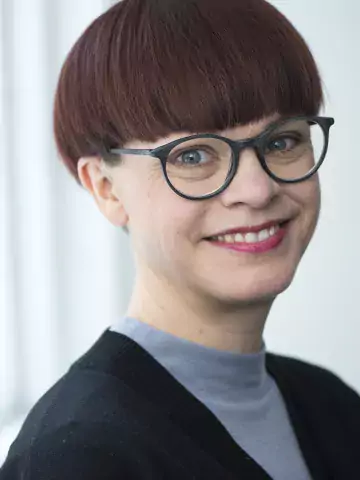 Hanna Jansson
Principal researcher
About me
I was recruited to Karolinska Institutet in 2006 to build up the recently formed Unit for Bioentrepreneurship (UBE). Today I am the Head of unit, leading the unit towards the next level, as the KI competence centre for entrepreneurship. I am also the KI Centre director at the Stockholm School of Entrepreneurship (SSES).
Research description
I have initiated and managed many externally funded projects within higher education, focused on changing the attitudes towards and implementing elements of innovation and entrepreneurship. The different projects have taken the student perspective by working with inspiration and role models, the teacher perspective by working with practical tools, and a more strategic perspective involving the managers of Departments and Study programmes. I have acted as the activity lead for a Pan-European Network for creative centres working with entrepreneurship education as part of the EU consortium EIT Health.
My research background is within applied medical genetics, focusing on sensitive forensic DNA analysis at Uppsala University. As a researcher, I have experience in managing a research project with potential commercial value, working in close collaboration with a company and filing patent applications. I am now involved in the research programme "Patients in the driver's seat – Implementing patient-driven co-care innovations" and starting research within bioentrepreneurship education.
Education
During my years at Karolinska Institutet, I have developed and directed many courses. For example, in 2010, I presented the first course in the Stockholm region, focusing on service innovation and business within healthcare (From Idea to Service Business – Transforming Healthcare). I have also been responsible for developing several training modules and seminar series, e.g. To work entrepreneurially for undergraduate students, Career Tools – Understanding and Building your Career Platform for doctoral students and Get Down to Business – Entrepreneurial Learning for university teachers. Over the years, I have also been the course director for three of the different courses within the Master's programme in Bioentrepreneurship launched in 2008.
Academic honours, awards and prizes
2010: IRIS stipendiet, KvinnorKan. 50 000 SEK