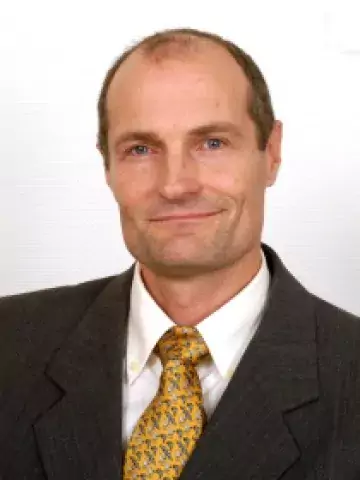 Hans Grönlund
Principal researcher
About me
I am associate professor of immunology, since 2010 heading Therapeutic immune design Unit (TID) at the Department of Clinical neuroscience. To shed light and knowledge motivates me, particularly in multi disciplinary projects aiming to translate basal immunological findings to diagnostics and curative approaches for clinical use. Our research has important possibilities for curative attempts in multiple sclerosis, allergy and cancer.
I started as a PhD student 2000 and defended my thesis 2005 at Karolinska institutet with the title "Diagnosis and treatment of IgE-mediated allergy: new approaches using recombinant allergens".
Year 1996 to 2020 I have authored 93 peer reviewed scientific publications in international journals. In addition I have experience from industry and is founder of NEOGAP AB and Medi-tec AB.
Research description
TID research focuses on translation of basic immunology into clinical use in our main target areas hyper allergy, multiple sclerosis, (MS) and cancer. We design and produce biomolecules with specific properties aiming at superior diagnosis and curative treatment.
Our cancer projects focus on personal neoepitope predictions and ranking via massive sequencing and bioinformatic filtering, protein production and tumour-specific autologous T-cell expansion and transfer. We will start a clinical trials 2021. 
We use our in house developed T-cell platform to identify novel autoantigens in multiple sclerosis. In this project we collaborate with research groups in Sweden and Europe. The aim here is to develop superior diagnostics and ultimately curative treatments.
In allergy we have a solid international reputation, particularly in allergy to pets. Here we have developed novel diagnostics and vaccines for curative treatments. My most cited publication as senior author with the title "The recombinant allergen-based concept of component –resolved diagnostics and immunotherapy (CRD and CRIT)" was published 1999 and paved the way for world-wide used multiplex allergy diagnostics. In allergy we collaborate with adult and childrens clinics, patient organisations, "Small biotech enterprises" and not least researcher spread over the world.
Education
Associate professor of immunology at Karolinska institutet, 2011
Post doc. at Center for Allergy Research, IMM and Department of Medicine, Karolinska institutet, 2005-11
PhD medical sciences, Karolinska institutet, 2000-05
BSc Stockholm University 1981
Academic honours, awards and prizes
Prof. Dr Alfred Kreissner-Preis (Austria), 1999
Stockholm Society of Allergology, "Årets Rookie", 2006
Konsul Th C Berghs Stiftelse. Pris för bästa avhandling, 2006.
Member of Editorial Board, Allergy, 2009-
Member of the Editorial Board, Int. Arch. All. & Immunol., 2012