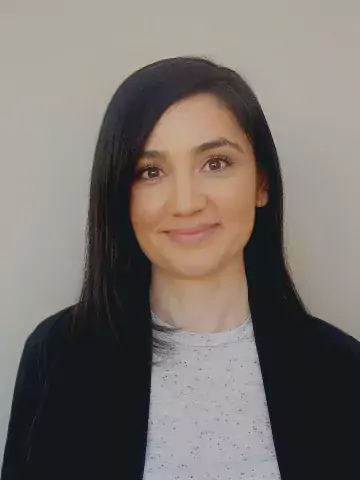 Heela Sarlus
Research specialist
About me
My research focus is to study the role of microglia in the context of neurodegenerative diseases such as Alzheimer's disease, amyotrophic lateral sclerosis and multiple sclerosis with the aim to develop novel therapy for these diseases. 
Research description
I am investigating the potential of amniotic epithelial cells (AECs), a type of stem cell derived from human placenta, as a cellular therapy for neurodegenerative diseases, in collaboration with Dr. Gramignoli at Karolinska Institutet. Currently, there is no cure for amyotrophic lateral sclerosis (ALS), Alzheimer's disease (AD) and progressive states of multiple sclerosis (MS). These neurodegenerative diseases are characterized by excessive inflammation in the brain and compromised microglial function. AECs are present in the placenta at the interphase between the maternal and fetal tissue, possessing strong anti-inflammatory and immunomodulatory properties. By transferring AECs in the disease model of ALS, AD and MS respectively, we aim to reduce inflammation in brain, and promote regenerative responses.  
I am also investigating microglia replacement therapy in the context of neurodegenerative diseases using in vivo and in vitro models. We remove dysfunctional microglia from the central nervous system using genetic and pharmacological approaches and repopulate the brain with healthy donor microglia-like cells that we develop in vitro. 
Inflammation and changes in bioenergetics are closely interrelated processes. In ALS, metabolic changes in liver including giant mitochondria with accumulation of crystalline like structure were described three decades ago. Moreover, increased levels of liver derived acute phase proteins in ALS patients which correlate with disease progression is indicative of ongoing inflammation in the liver. Considering the role of liver as a major metabolic organ regulating important functions in carbohydrate, fat and protein metabolism, it is highly plausible that metabolic changes in liver will impact CNS function in and vice versa. We aim to study the metabolic profile of ALS microglia/macrophages in the liver and brain respectively to identify whether metabolic changes in the liver macrophages and CNS microglia are mirrored. We expect to identify inflammatory or metabolic drivers of CNS dysfunction in the liver of ALS mice with the long term goal to identify peripheral therapeutic targets for neurodegenerative diseases.
Teaching portfolio
 2020 - current
Teaching biochemistry in Scandinavian Chiropractor institute, Stockholm, Sweden
2018 – 2020       
Different teaching activities: Lectured the autonomic nervous system, laboratory work involving the hearing and vestibular lab and seminars including motor functions to medical students at Karolinska Institutet.
Education
2015 - PhD degree in Medical Science, Karolinska Institutet, Stockholm, Sweden.
2008 - MSc in Molecular Biology, Stockholm University, Stockholm, Sweden  
Academic honours, awards and prizes
Svenska läkare sällskapet (SLS) travel grant – 2019
Nominated and selected to participate in global young scientist summit in Singapore - 2015
 
Links