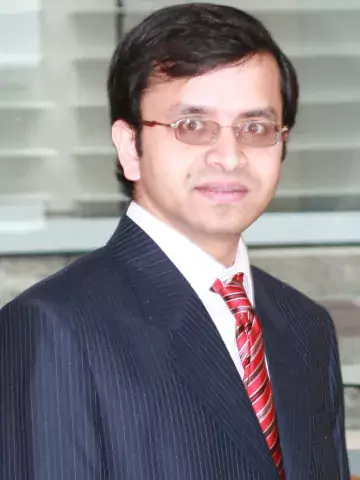 Indranil Sinha
Bioinformatician
About me
I have received my PhD at Karolinska Institute in the field of Epigenetics and Bioinformatics under the supervision of Professor Karl Ekwall.
My first post-doctoral work at Department of molecular Biochemistry and Biophysics was guided by Professor Sten Linnarsson and Professor Ptrik Ernfors where I was involved in analyzing high-throughput sequencing data such as RNAseq, miRNA and Single-cell RNA sequencing.
My second post-doctoral work at the Department of Biosciences and Nutrition in the "Estrogen signaling research group" headed by Professor Karin Dahlman-Wright.
After finishing my postdoctoral work I have worked as a Bioinformatics Researcher in close collaboration with the Strategic Research Programme in Diabetes (SRP) and the Karolinska Institute core facility for Bioinformatics and Expression Analysis (BEA, www.bea.ki.se).
At present I am working as a Senior Bioinformatics Researcher at Childhood Cancer Research Unit; Department of Women's and Children's Health, KI.  
Research description
My present research focuses is the use of data science and analytics to better understand the causes and patterns of childhood cancers.
Teaching portfolio
Involved in teaching for a Bachelors course (2016 - 2023) titled "Genetics, genomics and functional genomics".
Organized a course for PhD students and post-docs at Karolinska Institutet, titled "A combination of in vivo and in silico methods to determine genome-wide protein targets" in 2014. (http://kiwas.ki.se/katalog/katalog/kurs/1757)
Worked as a teaching assistant (part time) in Södertörns Högskola, Huddinge, Sweden (2004 - 2010). The job responsibility was to design and teach Bioinformatics and proteomics for master's level courses.
Co-supervised a PhD student who graduated recently as well as co-supervised several masters' students.
Education
PhD in Cell & Molecular Biology with specialization in Epigenetics and Bioinformatics, Department of Biosciences and Nutrition, Karolinska Institutet, Sweden. Dissertation Title: Genome-wide patterns of histone modifications in fission yeast (http://diss.kib.ki.se/2010/978-91-7409-747-4/).
M.Sc. in Analytical Chemistry from Calcutta University, India.
Academic honours, awards and prizes
Novo Nordisk Foundation conference grant and Karolinska Institutet travel grant for "Copenhagen Bioscience Conference: Metabolism in Action - lifetime influence of genes and environment" in October 2017.
International Conference on Biotechnology & Bioinformatics (ICBB-2014) "Young Investigator Award" in February 2014. 
100,000 SEK from Postgraduate program in Developmental Biology and Cellular Signaling (DECS) for running a course for PhD students Titled "A combination of in vivo and in silico methods to determine genome-wide protein targets" at Karolinska Institutet in the year 2013.
The prestigious Strategic Research Programme in Diabetes (SRP) post-doctoral research fellowship in 2012.
A travel award from The Chromatin Plasticity Network to attend Computational and Statistical Aspects of MicroArray Analysis (CSAMA08) June 15-20, 2008 in Bressanone, Italy.
Södertörns högskola (Södertörn University College) PhD Study grant to perform the PhD study at Karolinska Institutet from 2005-2010.