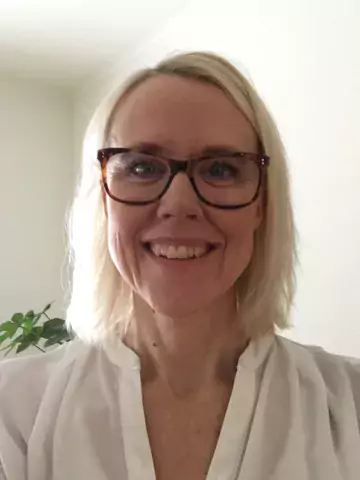 Ingrid Smedberg
Administrative officer
About me
As an administrative officer for doctoral education at LIME I work with doctoral students and supervisors throughout the doctoral education process, from establishment of a doctoral position to graduation (licentiate or doctoral degree). For instance, applications for establishment of a new doctoral position, general eligibility, admission to doctoral education , setting up new individual study plan (ISP), yearly follow-up of ISP, applications for half time, applications for credits, questions regarding supervisor constellation, applications for dissertation or licentiate degree, scheduled regular meetings with doctoral students together with director of doctoral education, administration and participation in LIME Doctoral student council, administration and participation in Board for doctoral education, participation in doctoral education meetings at central KI.
For questions regarding doctoral courses, please contact administrator mentioned in course catalogue.
I work part time, and is best contacted by e-mail.