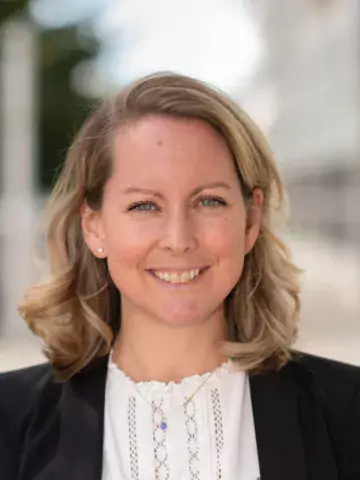 About me
Jenny Mjösberg was appointed Professor of Tissue Immunology at Department of Medicine, Huddinge on 1 July 2022. 
She studied biomedical chemistry at Kalmar University, graduating in 2003, and went on to earn her PhD in clinical immunology at Linköping University in 2010. She did her postdoc research at the University of Amsterdam, the Netherlands, between 2010 and 2012, after which she transferred to KI, where she began to lead her own research group in 2014. From 2016 to 2019 she was also engaged part-time as a lecturer at Linköping University. 
Jenny Mjösberg was made docent in 2019 and has received several awards, including a Swedish Research Council Consolidator Grant in 2019, an ERC Starting Grant in 2020 and a KI Consolidator Grant in 2022.