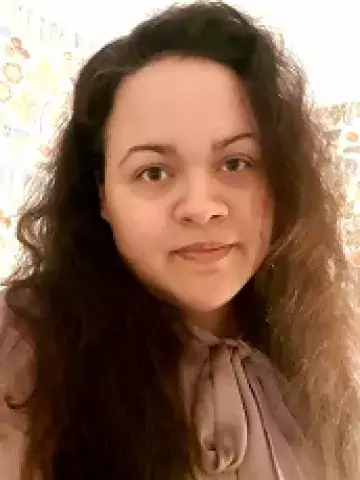 Jenny Siméus
Writing instructor
About me
I have worked on and off as a writing instructor connected to Academic Writing Support at the Karolinska Institutet University Library since 2019.
At Karolinska Institutet, I coach graduate and doctoral students in academic writing in English during individual appointments. Moreover, I teach seminars in academic writing as part of the various Master's programs at KI, and I also teach several of the open online webinars on various aspects of academic writing given by the Karolinska Institute University Library each semester.
I am a licensed upper secondary school teacher in English and Social Science, and I am also licensed to teach at university level.
I obtained my PhD in English Literature from Linnaeus University in 2018. Prior to working fulltime here at KI since 2022, I have also taught English language proficiency and English Literature as a senior lecturer at various universities in Sweden, ranging from Lund University in the south to Umeå University in the north. I love languages and literature, so having the opportunity to coach KI students on how they can develop their writing skills and produce more well-structured academic texts is something I truly enjoy!
Education
2018
Doctor of Philosophy in English Literature
2008
Teaching and Learning in Higher Education, 15 credits.            
2007
Master in Education, licensed teacher in English and Social Studies for lower and upper secondary school levels.