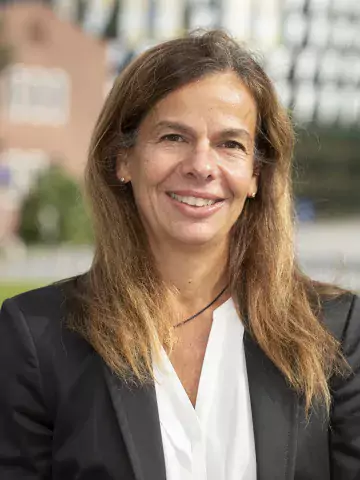 Joanna Kvist
Visiting professor
About me
I am a Professor in Physiotherapy at Linköping University and senior lecturer at the Division of Physotherapy, Department of NVS, KI. I defended my PhD thesis titled "Sagittal Plane Knee Motion during Activity in the Anterior Cruciate Ligament Deficient Knee" in 2000. My clinical practice has been mostly in Orthopaedic clinic and primary Health Care.
Research description
My research is on risk factors, treatment and consequences after sport injury with focus on the knee and anterior cruciate ligament injury. The research explore biological, psychological and social/ contextual factors in order to study functional performance, treatment decision making and outcomes, return to life-long participation in health-promoting levels of physical activity and sports. Studies include, but are not limited to, prognostic studies for knee injuries, biomarkers for knee osteoarthritis, biomechanical studies on hip and knee motion, register and intervention studies.
Teaching portfolio
I have more than 20 years of teaching experience, mostly in sports medicine, orthopaedics, rehabilitation, motion analysis and rehabilitation, scientific methodology. I have been involved in different types of teaching: lectures, tutorial groups, seminars, clinical practice and demonstration, lab instructions (muscle strength measures, electromyography, motion analysis, and kinesiology), supervising thesis at all levels, interprofessional learning at masters level. I have developed, coordinated and being the examiner for different courses at graduate and postgraduate level.
Education
2014 Professor in Physiotherapy, Linköping University 2013 Associate professor (Biträdande Professor) in Physiotherapy, Linköping University 2007 Associate professor (Docent) in Physiotherapy, Linköping University 2000 Doctor of Philosophy (PhD), Sports Medicine, Linköping University 1993 Bachelor of Science in Physiotherapy, Lund University 1988 University Certificate in Physiotherapy, Lund University