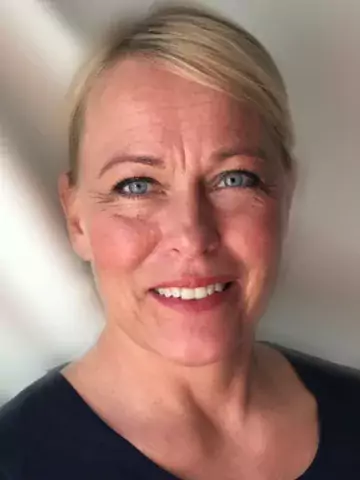 Johanna Granhagen Jungner
Lecturer
About me
I am an Assistant Professor at the Unit of Education in Children's and Adolescent's Health, Department of Women's and Children's Health. In 2018, I defended my doctoral thesis in communication over language barriers in paediatric oncology care.
As part of my role as an Assistant Professor I am deeply involved in the development of higher education. I possess a broad pedagogical knowledge and a good understanding of the strengths and weaknesses in the interaction between clinical practice and academia at an overarching level. My background is as a specialized nurse in pediatric care and pain management within the highly specialized field of pediatrics at Astrid Lindgren'n Children's Hospital. My clinical focus was primarily in the field of neuropediatrics, with an emphasis on children who had undergone neurosurgical procedures. I also have substantial experience within the pain management team for neuropathic pain at the Spinal Clinic in Frösundavik. These experiences have provided me with both profound clinical expertise in highly specialized healthcare and substantial knowledge in advanced nursing.

I have hold the following assignments at Dept KBH:
Academic Chairperson in the Curriculum Planning Council for Women's and Children's Health
Responsible for Direction (IA) in the Program Council for NVS
Member of the Education Board for Women's and Children's Health
Member of the Education Board for NVS
Member of the Collaboration and Institute Council for Women's and Children's Health
Member of the Research, Development, and Education Group for ME OO HBM1, Astrid Lindgren Children's Hospital, Karolinska University Hospital.
Research description
Since 2018 I have a PhD and the overall aim of my research project was to investigate communication across language barriers in paediatric oncology care. The research project includes studies such as qualitative interviews with interpreters in childhood cancer care, methodology in questionnaire development and a national cross-sectional study with the questionnaire Communication Over Language Barriers-questionnaire (COLB-q).
Since 2019 I'm an affliate researcher in the research group at the Devision of Pediatric Neurology led by Eva Weidenhielm Broström. The research areas is about patient experiences in pediatric healthcare and implementation studies in pediatric rheumatology involving a new-diagnose-clinic (NDC) and a transition clinic for children with Juvenile Idiopathic Arthritis.
Since 2022, I am a collaborating researcher with the research group "Pediatric Oncology Nursing Research" led by Pernilla Pergert. The research areas focus on intercultural care and clinical ethics in pediatric oncology. The research project we are conducting revolves around language barriers within Nordic pediatric oncology healthcare, investigating whether an educational intervention can enhance healthcare professionals' communication across language barriers.
Teaching portfolio
I'm a senior lecturer, course developer and examiner for the Specialist Program in Pediatric Nursing, the Midwifery Program and freestanding courses at the Department of Women's and Children's Health:
Nursing in Pediatric Healthcare, 7.5 credits
Internship in Pediatric Healthcare, 7.5 credits
Child Health Care with a Focus on Pediatric and Family-Centered Nursing, 7.5 credits
Breastfeeding and Early Parenthood, 7.5 credits
Pediatric Nursing with a Focus on Acute Care, 7.5 credits
Rights of Children and Adolescents in Healthcare, 7.5 credits
Implementation Strategies in Healthcare Settings, 7.5 credits
Nursing in Neonatal Healthcare, Advanced Course, 7.5 credits
Nursing in Neonatal Healthcare with a Focus on Intensive Care, 15 credits
Master Thesis in Pediatric Advanced Nursing, 15 credits
Education
2019 Assistant Professor
2018 PhD in Medical Science, Karolinska Institutet, Stockholm
2005 Master of Science in Pain - Nursing - Processing, Lulea University of Technology, Luleå.
1998 Bachelor's Degree in Nursing, 120 credits at Karolinska Institutet,  Stockholm.
1998 Registered Nurse, SCC, Stockholm.
Academic honours, awards and prizes
2018 Nominated for best academic thesis of the year by the National Association for Pediatric Nurses.
2023 Awarded for best scientific poster at the NOBOS 14th biannual conference in Lund, Sweden