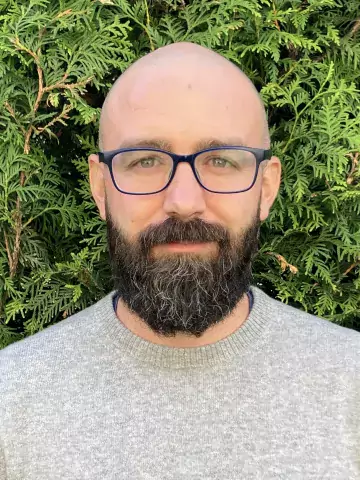 Juan Pablo Lopez
Assistant professor
About me
Dr. Juan Pablo Lopez is an Assistant Professor in the Department of Neuroscience.
Pablo received his undergraduate degrees in Psychology and Biology from Florida International University in Miami (USA). He received his doctoral degree (Ph.D.) from McGill University in Montreal (Canada), under the supervision of Dr. Gustavo Turecki, where he studied the role of non-coding RNA in major depression, suicide, and antidepressant treatment response. In 2016, Pablo moved to Munich (Germany) for a postdoctoral fellowship in the laboratory of Dr. Alon Chen, at the Max Planck Institute of Psychiatry. During his postdoc, he investigated the neurobiology of stress responses, using single-cell transcriptomics.
In 2022, Pablo was recruited by the Department of Neuroscience at the Karolinska Institutet (Sweden). His laboratory seeks to understand and characterize the molecular mechanisms, cellular circuits, and behavioral correlates, associated with stress-related psychiatric disorders and their treatments, using animal models.
Research description
Laboratory Website: https://ki.se/en/neuro/neurobiology-of-stress-and-treatment-response-ju…
Education
2016 – 2022. Postdoctoral Research Fellow, Department of Stress Neurobiology and Neurogenetics, Max Planck Institute of Psychiatry, Germany. Advisor: Prof. Alon Chen. 
2010 – 2016. Ph.D. Degree in Human Genetics, Focus: Psychiatry (with distinction).  Department of Human Genetics, McGill University, Canada. Supervisor: Prof. Gustavo Turecki.
2005 – 2009. BSc. Degrees in Psychology and Biology with Honors. Florida International University, Miami, FL, USA. Honors thesis advisor: Prof. Robert Lickliter
Academic honours, awards and prizes
INDEPENDENT FUNDING (as Assistant Professor)
European Research Council (ERC), Starting Grant - LS5 (2023)
Swedish Research Council (VR), Starting grant - MH12 (2023)
Swedish Brain Foundation - Hjärnfonden (2023)
Swedish Society for Medical Research - SSMF (2022)
Karolinska Institutet, Strategic Recruitment Grant (2023)
StratNeuro, Starting Grant (2022-2023)
Karolinska Institutet - Faculty Funded Position (2022-2028)
FUNDING FELLOWSHPS (as Postdoc and PhD Student)
EMBO Postdoctoral Fellowship. EU (2019 – 2021)
Alexander von Humboldt Postdoctoral Fellowship. DEU (2018)
CAN-BIND Postdoctoral Fellowship. CAN (2016 – 2017)
Canadian Institutes of Health Research, PhD Grant. CAN (2014 – 2016)
FRQS Doctoral Award, PhD Grant. CAN (2012 – 2014)
Lloyd Carr-Harris Award, PhD Grant, McGill University, CAN (2011)
Faculty of Medicine, PhD Grant, McGill University, CAN (2010)
Links