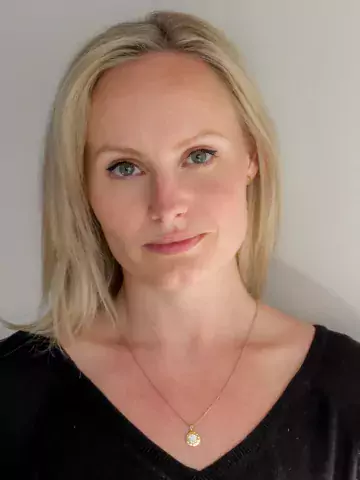 Julia Linder
HR specialist
Principal coordinator of L&D directed at KI's leadership, managers and HR
Digitalisations, e-learning, strategic Initiatives
Organisational development, change management
Exit & employee welfare
About me
Principal Coordinator for Learning & Development directed at KI's leadership, managers and HR
Responsible for the development of the LMS systems, e-learning and digitalisations
Change Management, and tailor-made organisational development initiatives
Management support and leadership training
Strategic leadership development
Exit & development of employee welfare
About me
HR-specialist, Organisational Learning & Development
In my role as a HR-specialist, I focus on the Learning and Development of our managers and our leadership. I work, among other things, with the pedagogical development and digitalisation of educations. I am also responsible for a number of management and leadership training programmes for managers and HR, such as the New Manager at KI programme, our e-learning Introduction Module for New Managers, and New to HR at KI.
My work also includes change management & strategic initiatives at KI, where I work together with KI's leadership in examining how we can best build on our current initiatives to maintain our long-standing strong employer brand and employee relations.
Within the scope of my role, I am also responsible for the 'Exit process' at KI. We aim to always take on any feedback our staff may have when choosing to leave, as part of our ongoing initiative to maintain our status as a leading employer. To attain this crucial feedback, we conduct both exit surveys and exit interviews.
Additionally, I oversee our Learning & Organisational Development networks, partnering with both internal and external parties. I also drive the development of educational material that is accessed digitally and made available to KI's employees.
Email: julia.linder@ki.se
Tel. number: 0046 8-524 866 65
Education
Coach Diploma, Leapfrog AB, Sweden (Nov 2022) Meets ICF training requirements for ACC certification
Assoc. CIPD, The Chartered Institute of Personnel and Development is a association for Human Resource Management professionals, England (2020)
BScHons Business and International Relations, Aston University, England (2015)
Links