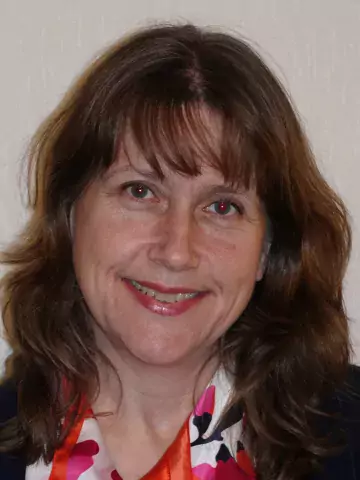 Karin Leander
Senior lecturer
About me
Associate professor in epidemiology, 2012, KI.
Research group leader at the Institute of Environmental Medicine, KI.
Assignments in education, mainly for the KI Medical Program.
Assignment within risk assessment work at my department.
Research description
My research is in the field of cardiovascular epidemiology, with a general aim to increase knowledge of cardiovascular risk factors to improve the scientific basis for primary and secondary prevention in women and men. In my research group, we have a specific focus on cardiometabolic-related factors such as low-grade inflammation, dyslipidemia, hypertension and diabetes, as well as on the importance of lifestyle factors, such as dietary habits, for cardiovascular health. Furthermore, we have a particular interest in women's health, in terms of possible cardiovascular-related health effects of pregnancy complications, premenstrual tension, menopause-related symptoms and hormone treatments. Another specific focus is the exploration of possible interactions between genetic factors and lifestyle factors in relation to cardiovascular risk. The cardiovascular diseases we study include fatal and non-fatal events of coronary artery disease and stroke as well as aortic aneurysm. We also study the degree of atherosclerosis in the coronary arteries.
Ongoing projects
As principal applicant / principal investigator (PI):
The Swedish Research Council (VR): Does a low proportion of polyunsaturated fat in the diet, reflected via biomarkers, potentiate the cardiovascular risk associated with having cardiovascular disease in the family?
PI for the Cohort of 60-year-olds at KI.
PI for the Stockholm Heart Epidemiology Program (SHEEP) at KI.
PI for the local substudy "Women´s survey" within SCAPIS (Swedish Cardiopulmonary Bioimage study) at the centers in Stockholm and Linköping.
As co-applicant / "Work Package" manager:
National Institutes of Health (NIH), USA: Studies of how menopause and estrogen receptor activation affect the risk of developing Alzheimer's disease.
Teaching portfolio
Main supervisor for two PhD students who defended successfully; one ongoing main supervisor responsibility. Co-supervisor for four PhD students who defended successfully; four ongoing responsibilities as co-supervisor. Supervised two postdocs and one assistant professor. Supervised about 10 master's theses.
Member of the Curriculum Committee for the 6-year Medical Program at KI, with assignment as coordinator for the competence area "global and equal care and health".
Course organizer of "Public health and environmental medicine", 12 credit points, term 11, KI 5,5-year Medical Program. 
Member of the KI Medical Program Council, as chair of Theme 7 KI 5,5-year Medical Program.
Member of the preparation group for course plans, KI Medical Program.
Promoter for the development of interprofessional learning at KI.
Examinant of medical student degree projects, term 8, KI 5,5-year Medical Program.
Regularly organizer of two doctoral level courses at KI: Epidemiology II: Design of epidemiological studies, and Cardiovascular Epidemiology, both 1,5 credit points.
Taught more than 800 hours at KI, roughly half within the postgraduate education and half within the undergraduate education.
Education
2005, Doctor of philosophy, KI 
1999, Master of Medical Science with a major in Public Health, KI.
1997, Bachelor of Science in Public Health, KI. Program title: Preventive Medicine
1992-1996 Courses in Business economy, Law, French and Health Economy at Stockholm University and Stockholm School of Economics
Academic honours, awards and prizes
Member of Karolinska Institutet's Pedagogical Academy.