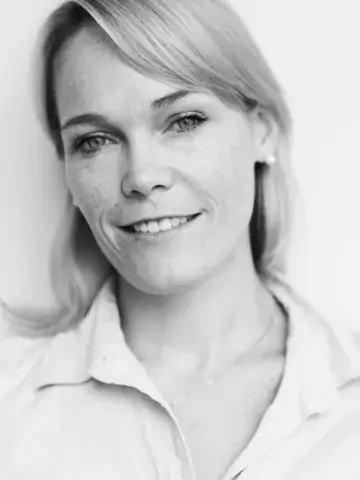 Keira Melican
Principal researcher
Associate Professor working with Bacterial Pathogenesis.
Research description
In my team we aim to understand the dynamic interplay which occurs between host and pathogen following infection, as a means to find alternative treatment options. To do this we use a number of cutting-edge techniques including intravital imaging, in vivo modelling, immunological screening and nanomedical approaches. 
Our current focus is on two different clinically important bacterial pathogens, Staphylococcus aureus and uropathogenic Escherichia coli. 
In our work with Staphylococcus we are using humanized models of skin colonisation to understand how methicillin resistant S. aureus (MRSA) colonizes healthy human skin and the inflammatory reaction this triggers. Further we are investigating the role of coagulase negative Staphylococci (CoNS) in skin colonisation and its interactions with MRSA.
To study UPEC kidney infection we use a spatially-temporally controlled in vivo model to allow single cell resolution of kidney infection. This work has led to the description of an infection-mediated protective coagulation response to prevent the progression of infection to sepsis. Ongoing work aims to understand how different innate immune response activate following local bacterial infections.
Teaching portfolio
I am course responsible for the PhD course in Clinical and Molecular Bacteriology as well as free-standing course and workshops focussing on interdisiplanary approaches to Infection. 
I lecture in a number of both undergraduate and graduate courses here at KI as well as other universities around Sweden. 
Education
2004 Bachelor of Science, Monash University, Melbourne, Australia
2005 Master of Science, Uppsala University, Uppsala, Sweden
2010 PhD in Medicine, Karolinska Institutet, Stockholm, Sweden
2010-2013 Marie Curie Postdoctoral Fellow, Paris Cardiovascular Research Center, Paris, France
2014 - 2019 Assistant Professor, Swedish Medical Nanoscience Center, Karolinska Institutet, Stockholm, Sweden
2019 -   Senior Researcher, Department of Neuroscience, Karolinska Institutet, Stockholm
Academic honours, awards and prizes
2023-2027 - Novo Nordisk Funden Interdisiplanary Synergy Grant - co applicant (15MDKK)
2020-2023 - Vetenskapsrådet VR-M Project Grant (2.4MSEK)
2020-2024 Karolinska Institutet Doctoral Grant (1.3MSEK)
Chairman of the Swedish Society for Microbiology