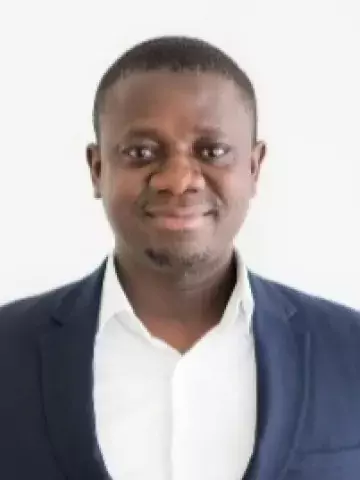 Kelly Elimian
Postdoctoral researcher
About me
Postdoctoral Researcher in Global Child Health and Sustainable Development Goal in the Department of Global Public Health at Karolinska Institutet and Research Associate to the Nigeria CDC. Previously worked as a Research Fellow in the Institute for Global Health Development at Queen Margaret University in the UK and Research Coordinator at the Nigeria CDC.
Research description
Current research focuses on applying epidemiology and systems thinking to study cholera and COVID-19 in fragile settings in Nigeria. Other research interests include:
Lassa fever
Malaria
Pneumonia
Diagnostics
Sero-epidemiology
Research areas include Nigeria, Sierra Leone, and Lebanon.
Teaching portfolio
Participation in teaching the following courses to MSc students:
Global Health
Research Methodology
Collecting and Organizing Epidemiological Data
Education
BSc (Hons) in Microbiology from the University of Benin, Nigeria
MSc in Medical Microbiology from the University of Benin, Nigeria
MSc in Applied Epidemiology from the University of Nottingham, UK
PhD in Epidemiology and Public Health from the University of Nottingham, UK