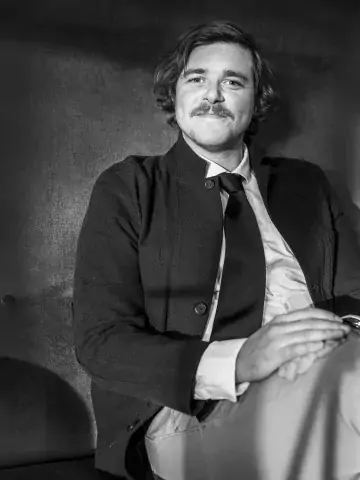 Kristoffer Månsson
Senior research specialist
About me
Associate Professor (Docent), Karolinska Institutet
Assistant Professor with research funding (100%) for 6 years, Karolinska Institutet
Senior Research Specialist, Karolinska Institutet (on leave)
International postdoctoral fellow via the Swedish Research Council:

Dartmouth College, Hanover, New Hampshire, US (2021-2022)
Max Planck Institute for Human Development, Berlin Germany (2019-2021)

Study director, Research school in clinical psychiatry, Karolinska Institutet (2017-2020)
Postdoctoral fellow, Stockholm University (2017-2019)
PhD, Linköping University (2011-2016)
Research description
Highlighted publication
Månsson, K. N. T., Waschke, L., Manzouri, A., Furmark, T., Fischer, H., & Garrett, D. D. (2022). Moment-to-Moment Brain Signal Variability Reliably Predicts Psychiatric Treatment Outcome. Biological Psychiatry, 91(7), 658–666. https://doi.org/10.1016/j.biopsych.2021.09.026
Månsson, K. N. T., Cortes, D. S., Manzouri, A., Li, T.-Q., Hau, S., & Fischer, H. (2020). Viewing Pictures Triggers Rapid Morphological Enlargement in the Human Visual Cortex. Cerebral Cortex , 30(3), 851–857. https://doi.org/10.1093/cercor/bhz131
Olivo, G., Lövdén, M., Manzouri, A., Terlau, L., Jenner, B., Jafari, A., Petersson, S., Li, T.-Q., Fischer, H., & Månsson, K. N. T. (2022). Estimated Gray Matter Volume Rapidly Changes after a Short Motor Task. Cerebral Cortex. https://doi.org/10.1093/cercor/bhab488
Månsson, K. N. T., Lasselin, J., Karshikoff, B., Axelsson, J., Engler, H., Schedlowski, M., Benson, S., Petrovic, P., & Lekander, M. (2022). Anterior insula morphology and vulnerability to psychopathology-related symptoms in response to acute inflammation. Brain, Behavior, and Immunity, 99, 9–16. https://doi.org/10.1016/j.bbi.2021.09.007
Månsson, K. N. T., Lindqvist, D., Yang, L. L., Svanborg, C., Isung, J., Nilsonne, G., Bergman-Nordgren, L., El Alaoui, S., Hedman-Lagerlöf, E., Kraepelien, M., Högström, J., Andersson, G., Boraxbekk, C.-J., Fischer, H., Lavebratt, C., Wolkowitz, O. M., & Furmark, T. (2019). Improvement in indices of cellular protection after psychological treatment for social anxiety disorder. Translational Psychiatry, 9(1), 340. https://doi.org/10.1038/s41398-019-0668-2
Månsson, K. N. T., Lueken, U., & Frick, A. (2021). Enriching CBT by Neuroscience: Novel Avenues to Achieve Personalized Treatments. International Journal of Cognitive Therapy, 14(1), 182–195. https://doi.org/10.1007/s41811-020-00089-0
Teaching portfolio
Study director for the research school in clinical psychiatry at the Center for Psychiatry Research (2017-2020). Regularly teach methods in cognitive behavior therapy for clinical psychologists.
Education
PhD (2016, Linköping University), Clinical psychology program (2011, Umeå University; 2012, Lic Clinical Psychologist, Socialstyrelsen).
Academic honours, awards and prizes
Awarded the best scientific talk at the Alpine Brain Imaging Meeting, Champéry, Switzerland, 2020
Nominated (2018, Uppsala University; 2019, Karolinska Institutet) as an outstanding young researcher in psychology to the Swedish National Committee for Psychological Sciences. 
Awarded the Aaron T Beck student scholarship in 2013.