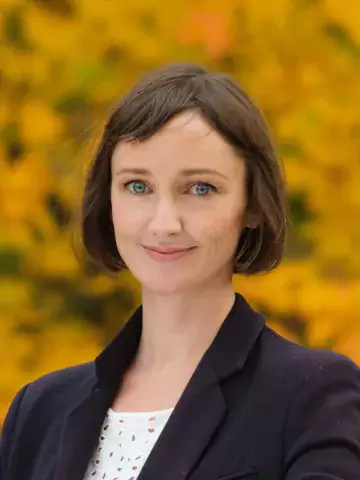 Kyla McKay
Assistant professor
Assistant Professor of Neuroepidemiology
About me
Epidemiologist with a PhD from the University of British Columbia and postdoctoral training at the Karolinska Institute. My research focuses largely on the causes and consequences of multiple sclerosis. 
Research description
Multiple sclerosis (MS) is a chronic, progressively disabling disease of the central nervous system. Its aetiology is not fully understood and it has no known cure. Between 3 and 10% of persons with MS experience their first neurological symptoms in childhood. Though paediatric MS accounts for a small percentage of all cases, it is particularly distressing to patients and their families. Few population-based studies have investigated the demographic and clinical characteristics of MS in children, which contributes to uncertainty in the management of the disease.
My research focuses on better understanding what causes paediatric multiple sclerosis. We believe that a focus on this cohort of patients will help us understand the aetiology of disease in the wider MS population. Our research capitalizes on the wealth of population-based health data available in Sweden. 
Education
PhD in Experimental Medicine - University of British Columbia, Vancouver, British Columbia, Canada (June 2017)
Dissertation: Using linked health data to investigate the epidemiology and impact of mental health and health behaviours in multiple sclerosis
Bachelor of Science – Major in Neuroscience - Dalhousie University, Halifax, Nova Scotia, Canada (May 2008)
Academic honours, awards and prizes
Assistant Professorship - Karolinska Institutet - April 2023 to April 2028
Forte Postdoctoral Award - Swedish Research Council for Health, Working Life and Welfare – January 2020 to 2022
endMS Postdoctoral Fellowship Award - Multiple Sclerosis Society of Canada – September 2020 to 2021 (declined)
Forskningsbidrag (Research Grant) -  Svenska MS-Sällskapet (Swedish MS Association) – January 2020
Karolinska Institutet Internship Program - Försvarsmakten (Swedish Armed Forces) – August 2019 to October 2019
Early-career investigator scholarship - Columbia University, USA – May 2019
Forskningsanslag (Research grant)  - Neuroförbundet – January 2018 to December 2019                                        
Postdoctoral Research Fellowship Exchange Award  - European Committee for Treatment and Research in Multiple Sclerosis (ECTRIMS) – September 2017 to 2019
Postdoctoral Fellowship Award  - Canadian Institutes of Health Research – September 2017 to 201