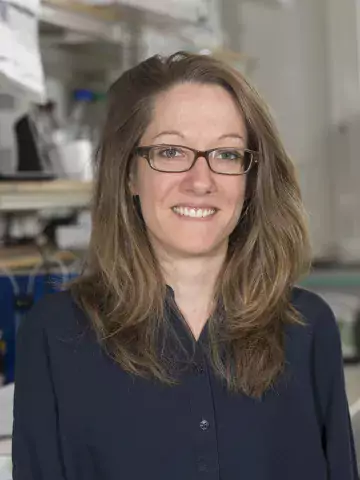 Lara Kular
Senior research specialist
About me
I am Assistant Professor in Maja Jagodic's group of the Neuroimmunology Unit.
Research description
I aim to exploit the potential of epigenetics to better understand and treat neuroinflammatory and neurodegenerative disorders, with a focus on Multiple Sclerosis disease. By integrating state-of-art methodological and causal approaches in molecular, cellular and experimental neuroscience into a clinical framework, I hope to fully translate novel knowledge into clinical applications, with the prospect to potentially revolutionize translational research and personalized medicine. My expertise relies on robust theoretical and practical knowledge in in-vivo studies of models of neuropathology as well as diverse molecular and cellular skills in epigenetics and neuroscience that I acquired during my career. In a word, my scientific ambition is driven by a rooted passion for epigenetics and ever-growing motivation to unravel its potential in clinical neuroscience.
Education
PhD in Human Physiology and Physiopathology (highest honours), Pierre et Marie Curie University (UPMC – Sorbonne Universités), Sept 2011, Paris, France
Research Master in Physiology and Physiopathology (cum laude), Rennes 1 University, Jun 2007, Rennes, France
Engineering Degree in Life Science, ENSAR, Jun 2007, France
Academic honours, awards and prizes
Grants: the Swedish Research Council (Vetenskapsrådet), the Swedish Association for Persons with Neurological Disabilities (Neuroförbundet), the Swedish MS Foundation (MS Forskningsfonden), The Norlins Foundation, Magnus Bergvalls Foundation, Petrus och Augusta Hedlunds Foundation, Åke Wiberg Foundation, Margaretha af Ugglas Foundation, Karolinska Institutet Research Foundation.