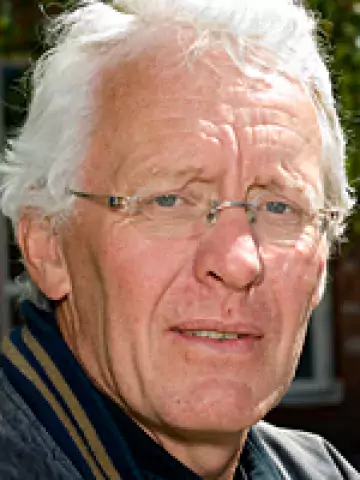 Lars Agreus
Professor Emeritus/Emerita
Lars Agréus is professor in family medicine, especially primary care gastroenterology, since 2007, and he is since 2017 professor emeritus.
About me
Lars Agréus started his academic career in 1987 at the Department of family medicine at Uppsala University, Uppsala, Sweden. He defended his theses named "The Abdominal Symptom Study" in 1993 atUppsala University. He spent a post doc year at the University of Sydney, Sydney, Australia, 1996-97 with studies on the significance of the quality of a doctor's consultation on the outcome for dyspepsia. After the post doc year he had a position as senior lecturer Family Medicine, Uppsala, and from 2000 he has had a research position at the Center for Family and Community Medicine at Karolinska Instituted, first as a senior lecturer and associate professor, and since 2007 as professor. In 2017 he became professor emeritus. 
Research description
Professor Agréus has spent most of the research efforts on population based endoscopy studies. "The Kalixanda Study", included upper endoscopies with biopsies in 1001 randomly sampled adults, with blood samples and supplementary questionnaires. He has set up an international network with collaborators in gastroenterology, pathology, microbiology, genetics and biomarkers like cytokines.  This study resulted in three passed PhD students and 23 publications, and the stud is still ongoing with follow-ups. He has also accomplished a population based colonoscopy study, the "PopCol Study", on 746 randomly sampled adult volunteers at Ersta hospital, Stockholm. In 2011 and 2012 he performed the "LongGerd study" in Östhammar, Sweden. I this study 388 persons from professor Agréus Ph D study, "The Abdominal Symptom Study" from 1988, -89 and -95 where a randomly selected cohort of adults (originally n=1290) were studied by means of validated posted questionnaires.
Professor Agréus scientific contribution includes about 90 original manuscripts (spring 2020), reviews and editorials in top peer-reviewed journals, and numerous communications/abstracts/lectures in relevant meetings in the field
He has been in the board of the European Society for Primary Care since it foundation 1996, and he has served as the president. He is also a member of the Swedish Gastrointestinal as well as Primary Care societies, and has been a fellow of the American Gastrointestinal Association. 
Lars Agréus is also a dedicated rural general practitioner, where he serves in the same district since 1981, and a member of both national and international rural medicine societies.
Academic honours, awards and prizes
The Rome Foundation award 2011.