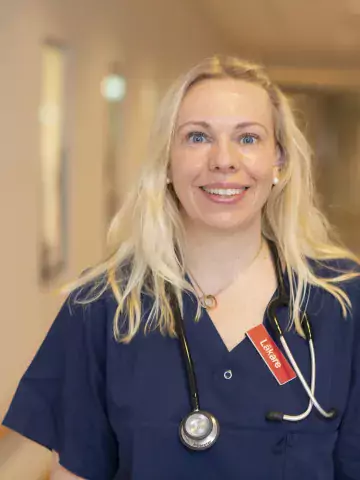 Linda Björkhem-Bergman
Principal researcher
About me
My background
I am MD since 2001 and defended my PhD-thesis in Experimental Pathology in 2004 at the Karolinska Institutet. The project involved carcinogenesis studies in animal models and cell-culturing of multi-drug resistant cells with focus on selenium compounds and selenoenzymes. During my post-doc time (2009-2012) at Dept of Clinical Pharmacology I expanded my knowledge about drug metabolism with focus on statins. During my Residency at Clinical Pharmacology (ST-läkare) (2006-2013) I started working with clinical research and with Phase I and II studies at the Clinical Trial Unit. I finished my Specialist Training in Clinical Pharmacology 2012 and I am since 2013 Associate Professor (Docent) in Clinical Pharmacology. Since 2013 I am working in the field of Palliative Medicine and I am Senior Consultant (Överläkare) at Stockholms Sjukhem, Dept of Palliative Medicine. Since 2021  I also have a Specialist degree in Palliative Medicine.
Current Research Profile
In 2018 I started up my own research group in Palliative Medicine at the Division of Clinical Geriatrics, NVS, KI. My overall aim is to find new pharmacological and non-pharmacological strategies to improve the quality of life in end-of-life patients. I have a translational approach where I try to combine clinical trials with pre-clinical experiments for mechanistic studies. My main focus during recent years has been on the role of Vitamin D in the immune system and possible beneficial effects of Vitamin D supplementation to cancer patients to improve pain management, reduce the incidence of infections and improve the quality of life.