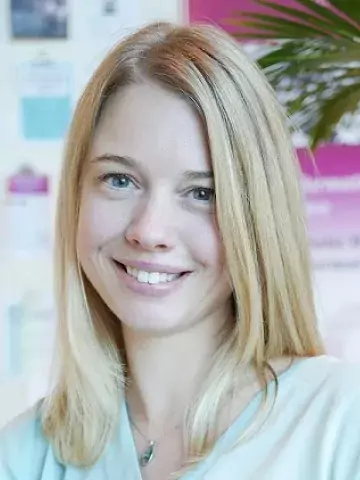 Linnea Sjöberg
Communications officer
About me
Linnea Sjöberg has a Master in Medical Science with a major in Public Health Science with Health Economics from the University of Gothenburg, and holds a PhD in Medical Science from Karolinska Institutet. She currently works as a researcher in the medical sector at the Aging Research Center (ARC), and as a Scientific Communicator for the National E-Infrastructure for Aging Research (NEAR), which coordinates existing databases from the major population-based longitudinal studies on aging and health in Sweden. The aims of NEAR are to promote and facilitate aging research in Sweden, to increase national as well as international exchange and collaboration, and to enhance research quality and generalizability of research findings. For more information, please see: https://www.near-aging.se/ 

Linnea's primary research interests include psychiatric- and geriatric epidemiology, and she defended her thesis with the title: "Using a life-course approach to better understand depression in older age" in 2018. 
 
Research description
Linnea is or has been involved in research projects related to depression prevalence, risk factors, consequences, and treatment of depression, as well as sleep and risk of cognitive decline or dementia, cross-national differences in loneliness and social isolation, suicidal thoughts, and injurious falls in older adults.
Teaching portfolio
Teaching at the course: "Moment 2- Aging, Developmental psychology" at the psychology program at Karolinska Institutet.
Teaching at the course: "Geriatric epidemiology: Health assessments in old ages" at the master program in public health at Karolinska Institutet.
Teaching at the course: "Application of Epidemiological Approaches to Aging Research" at doctoral level at Karolinska Institutet.
Education
2006-2010- Master of Medical Science with a Major in Public Health Science with Health Economics, University of Gothenburg
Master thesis title: A study of the public commitment regarding thresholds based on cost/QALY
Bachelor thesis title: Experiences of preventive health initiatives – a phenomenological study among elderly and their relatives