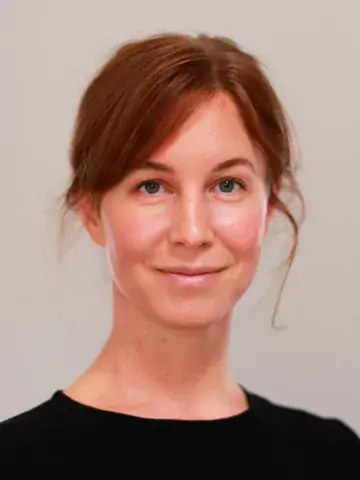 Lisa Herulf Scholander
Affiliated to research
About me
Since autumn 2018 I am a PhD student at the Division of Occupational Therapy. My professional background is in physiotherapy, mainly in primary care but also in geriatrics. During my clinical practice, I experienced the complexity of healthcare professionals' everyday work. This led me to a growing understanding of the importance - and difficulties - of a person-centered approach and interdisciplinary work. I am also interested in literature and creative writing, which I find relevant for the narrative aspects of medicine and healthcare.
Research description
The overall aim of my research project is to develop knowledge on narrative tools in relation to person-centeredness in geriatric care. In the first phase of the project I, together with my co-workers, explore the narrative meaning-making in everyday situations on a geriatric ward in relation to person-centeredness. We will also explore the healthcare professionals' experiences and understandings of narrative approaches in healthcare. The second phase of the project is methodologically based on a participatory action research approach and aims at developing narrative practice and tools by involving staff on the ward in the process.