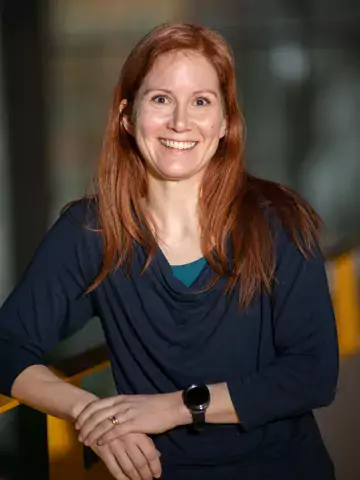 Lisa Smeds Alenius
Assistant senior lecturer
Organisation:
as assistant senior lecturer
as assistant senior lecturer
About me
I am a registered nurse with a PhD in Medical Science. I am currently working as an educator and researcher at the Medical Management Center at LIME where I am involved in developing a one-year master's course in medical management, called Leadership and Organizational Development 2, 30 ECTS.
Research description
My research focuses on healthcare organizations and the practice/work/care environment in acute-care hospitals and how it relates to quality of care and patient safety.
In a new EU Horizon 2020 funded project, Magnet4Europe, we will follow the implementation of the organizational model for Magnet hospitals in 60 European hospitals, together with colleagues in Germany, England, Ireland and Belgium.
My PhD research was based on data generated through the EU 7th framework funded project RN4CAST (Registered Nurse Forecasting in Europe) which investigated how the healthcare organization affect health and safety of patients and nursing staff. More information about the project and a report written by the Swedish research team is available here (in Swedish).
Education
PhD in Medical Science, 2019
Master's degree in Care Science, 2010
Nursing programme in Uppsala, 2005-2008
Courses in economics, literature, french, computer linguistics,1999-2005