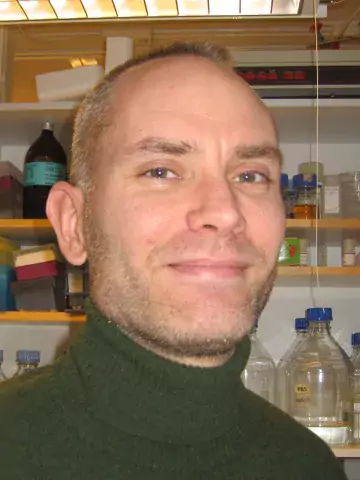 About me
Magnus Olsson received his Ph.D. degree in Molecular Cell Biology in 2003 from the lab of Prof. Peter Ekblom at Lund's University. In 2004 he joined as a post doc in the lab of Prof. Zhivotovsky at Karolinska Institutet. From 2008 to 2023 he worked as a Senior Research Specialist conducting research in the areas of programed cell death and redox biology. Magnus became Associate Professor/Docent in Toxicology at KI in 2017. He is also Core facility manager at the Institute of environmental medicine (IMM).
Teaching portfolio
Past main-supervisor for two PhD-students. 
Serves as course leader in the global Master's Programme in Toxicology, the Bachelor Programme in Biomedicine and the Programme in Radiography.