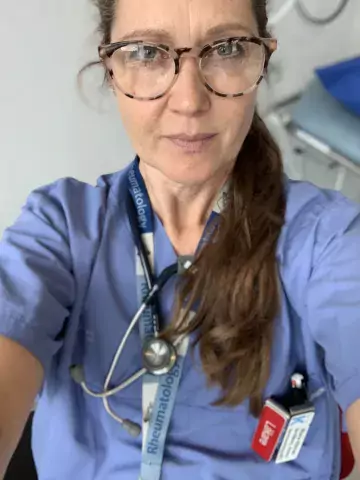 Maria Altman
Affiliated to research
About me
Post-doc researcher in Perinatal Epidemiology, Olof Stephansson's group
Associate Professor (Docent) In Pediatrics
Specialist doctor in Paediatrics, Department of Pediatric Rheumatology, Astrid Lindgren Childrens' Hospital
Former director of studies at the KI/SLL Research School in Epidemiology for Clinicians (generation 11, 2012-2014)
Research description
I work mainly on register-based studies of perinatal risk-factors and outcomes, focusing on near-term and term newborn infants. Specifically, I perform diagnostic studies of the routine examination of newborn infants and cohort studies of neonatal hypoglycaemia treated at the well-baby clinic. As a side-track I am also working with studies on paediatric gastroenterology and neonatal seizures. Since 2020, I have been leading and working on studies on MIS-C (Multisystem Inflammatory Syndrome in Children) which is a hyperinflammatory syndrome caused by COVID-19 infection. We are currently running several different projects based on clinical data från the Swedish Pediatric Rheumatology Registry.
I have a great interest in pedagogy and teaching. In 2020, I created and lead a course for clinical postdoc researchers in Stockholm Pediatric and Ob/Gyn Healthcare called "Docentstrimman". There was no prior education tailor-made for this group and the course was highly appreciated. I have also been responsible for a week-long course in Pediatric Rheumatology for resident doctors in Pediatrics. I still teach at the KI/SLL Research School in Epidemiology and I have organized several epidemiology courses of different formats for other post-graduate students.
 I have been visiting professor at Humanitas University in Milan, Italy 2015-2016. This cooperation has led to one manuscript so far. I am also cooperating with SDA Bocconi School of Management and Milano-Bicocca University in Milan. Among other things, I have taught epidemiology at the SDA Bocconi Master of International Health Care Management, Economics and Policy (MIHMEP), an international leadership course for physicians at Humanitas/Bocconi and to the medical students at Humanitas. 
Education
2018             Specialist in Paediatic Medicine, Karolinska Hospital
2011             Doctoral degree (PhD) in Medicine, Karolinska Institutet
2005             Licensed Physician
2001             Medical degree, Karolinska Institiutet
Academic honours, awards and prizes
2014: Awarded the SLL Postdoktor grant at 50% duty for 4 years