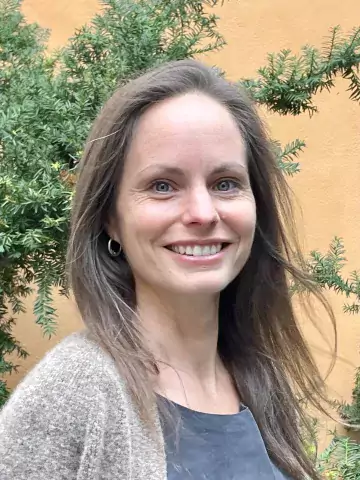 Maria Niemi
Senior research specialist
About me
I am an Assistant Professor (docent) in public health scientist and licensed psychotherapist with specific interest in interventions for social sustainability, stress, depression and anxiety. I have been working in this field since my PhD studies, in various settings and contexts, including semi-rural areas in Vietnam as well as Stockholm. I also work clinically with inner sustainability through Mindfulness Based Stress Reduction groups and psychotherapy. Between 2013 and 2022 I was coordinator for sustainable development for the comittees of higher education and doctoral education at KI, and my ambition is to bridge my two disciplines of interest – individual mental health and sustainable development at the societal level – through research and education. 
Research description
My current projects concern studying the impacts of the Covid-19 pandemic on mental health and vulnerable groups. You can read more here about the EU-funded PERISCOPE project that aims to study the impacts of the pandemic as well as develop future best practices based on the lessons learned. In addition I am also working on a Forte-funded Randomised Controlled Trial which aims to assess the effects of yoga practice on post-COVID-19 condition. 
Education
Associate Professor 2023
Licensed Psychotherapist 2023
Ph.D Medical Science 2012
M.Sc Medical Anthropology 2004
B.Sc Neuroscience 2003