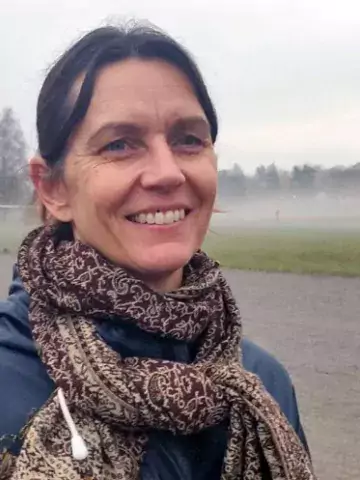 Maria Westerståhl
Senior lecturer
About me
I am a senior lecturer at the Karolinska institutet (KI) and have a BSc in nutrition and a associate professorship in Physiology. I teach physiology at several courses and programs at the KI.  In my research I focus on the change in physical capacity during life.
Research description
My research focuses on health effects of lifestyle. In collaboration with collegues at the Umeå University I am responsible for a longitudinal study examining the life changes in and predictors of physical fitness and physical activity from adolescence to middle age.https://ki.se/labmed/forskningsstudie-fysisk-kapacitet-och-halsa
In our research we use methods for assessing physical capacity (e.g submaximal oxygen uptake, maximal strength), physical activity (e.g questionnaires and accelerometers), body composition (e.g. skinfold), lifestyle habits (questionnaires) and function of the cardiovascular system (e.g. ambulatory blood pressure monitoring, arterial stiffness). I have supervise PhD-students in their projects concerning cardiovascular risk in obese children and in early prevention of obesity.
Teaching portfolio
I use various pedagogical methods in my teaching and I have developed learning activities for both distance- and campus-based education. I teach students at the nursing-, occupational therapy-, physiotherapy-, nutritionist-, and biomedical scientist programs at KI. I am a teacher, course leader and examiner for various courses in e.g. anatomy and physiology, nutrition, nutritional assessment, obesity prevention and treatment and teach both at campus- and web based courses. I have designed courses in nutrition and physiology by defining the curriculum, creating the learning activities and the examinations. I examine and/or supervise students at the undergraduate, master and doctoral level. 
Education
Master in Nutrition
Associate professor in physiology
 
Academic honours, awards and prizes
Elected member of the KI Pedagogical Academy 2011