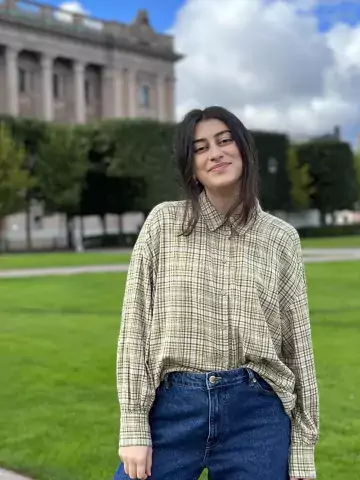 Mariam Kirvalidze
PhD student
About me
I am a PhD Student at the Aging Research Center, Department of Neurobiology, Care Sciences and Society. My field of study is geriatric epidemiology, and my research interests include long-term social and health care systems, informal caregiving and consequences of care provision on one's own health, and general implications of ageing populations on public health in Sweden and worldwide.
Research description
The purpose of the my doctoral project is to provide evidence on the trends and magnitude of older people's contribution to informal (unpaid) caregiving in recent years, and to deepen knowledge of their particular needs in order to avoid serious health consequences. I will use data from existing cohorts (such as the Swedish National Study on Aging and Care in Kungsholmen, SNAC-K), as well as an ad hoc survey of informal caregivers across Sweden, designed by the project team and carried out by Statistics Sweden.
I am a member of the Swedish National Graduate School on Aging and Health (SWEAH).
Education
2019-2021 Master of Public Health (MPH) - City, University of London, UK
2012-2018 Bachelor of Medicine - Tbilisi State Medical University, Georgia
Academic honours, awards and prizes
2019 Academic Scholarship from International Education Center, Georgia
2019 International Excellence Scholarship from City, University of London, UK
2018 ERASMUS + Scholarship for student exchange, Middlesex University London, UK
2011 Future Leaders Exchange Program (FLEX) Scholarship, Maryland, USA