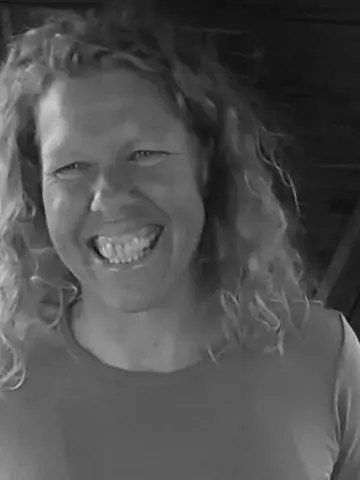 Marian Papp
Affiliated to teaching/tutoring
Mindfulness/yoga researcher. Course leader "Yogic exercises for different diseases" 7.5p. Research supervisor. COPD and home based exercise. Post-covid and breathing
Balance performance in elderly
About me
Ongoing projects:
Ongoing Pilot and RCT project with MAYO clinic  evaluation of online pulmonary rehabilitation programs using mindfulness exercises in combination with health coaching (submission ready 2022)
Article submitted exercise dose and correlation with balance ability and gait speed in elderly Swedish women. Published 16 november 2021 - link https://rdcu.be/cBt00
Planning stage online breathing exercises feasibility study
Planning stage yogic breathing exercises for post-covid patients
I am updating and improving the course "Yogic exercises for disease" 7.5 academic credits at Karolinska Institutet where I am the course leader. The course started 2017 and the course starts every year - next course 2023 (spring).
Research description
Investigating mindfulness/yoga based exercises. Project in balance ability and dose of physical activity. Breathing exercises for post-covid. COPD patients and home-based mindfulness training with MI (coaching) - ongoing pilot - manuscript writing 2022
Investigated 3 different yogic interventions on cardiovascular health, cardiorespiratory fitness, physical function, respiration and experiences. Articles on subjective  health parameters as  perceived  health, stress,sleep, the most common symptoms and mental health (in both healthy and diseased participants).
Ongoing project title: Effect of yogic exercises on objective and subjective health parameters/Effekter av yogaträning på objektiva och subjektiva hälsoparametrar
Main supervisor for my PhD project: Per Wändell, MD, senior professor KI                                                    
Background:  PhD 2017. Subjective health data published
Method: 
Results: Increased dosage of yogic exercises is correlated with improved health as sleep and depression. Yogic exercises  compared to usual care (physical therapy as cycling and strength training) does not have any negative effects and have similar effects on health and physical function as conventional treatment.
Publications
Swedish
Yogabaserade övningar  som kompletterande behandling https://fysioterapi.se/wp-content/uploads/Forskning-pagar_Fysioterapi_1-21.pdf
Användandet av yogabaserade övningar inom hälso och sjukvård. Medicinsk Access. Maj (start sidan 48 (5 sidor) 2020 https://issuu.com/medicinskaccess/docs/_ma420
Yoga hade effekt på fysisk funktion vid obstruktiv lungsjukdom 2017https://lakartidningen.se/klinik-och-vetenskap-1/nya-ron/2017/04/yoga-hade-effekt-pa-fysisk-funktion-vid-obstruktiv-lungsjukdom/
English
Experiences of physical activity and exercise among women with obstructive pulmonary disease. Marian E Papp, C. Berg, P. Lindfors, P. Wändell, M. Nygren-Bonnier.  Physiotherapy theory and practice. 2022. https://www.tandfonline.com/doi/full/10.1080/09593985.2022.2045658
Changes in physical activity levels and relationshop to balance performance, gait speed, and self-rated health in older Swedish women: a longitudinal study    Marian E. Papp, Ann-Charlotte Grahn-Kronhed, Hans Ranch Lundin, Helena Salminen. Aging Clinical and Experimental Research, 2022. https://doi.org/10.1007/s40520-021-02016-5
Effects of hatha yoga on self-reported health outcomes in a randomized controlled trial of patients with obstructive pulmonary disorders  ME Papp, M Nygren-Bonnier, J Gillerius, P Wändell, P Lindfors, Nordic Psychology, 1-15, 2020
Effects of yogic exercises on functional capacity, lung function and quality of life in participants with obstructive pulmonary. Papp ME, Wändell PE, Lindfors P, Nygren-Bonnier M.. Eur J Phys Rehabil Med. 2017 Jun;53(3):447-461. doi: 10.23736/S1973-9087.16.04374-4. Epub 2016 Nov 10.
Experiences of hatha yogic exercises among patients with obstructive pulmonary diseases: A qualitative study. Papp ME, Henriques M, Biguet G, Wändell PE, Nygren-Bonnier M. J Bodyw Mov Ther. 2018 Oct;22(4):896-903. doi: 10.1016/j.jbmt.2017.11.001. Epub 2017 Nov 8.
Effects of High-Intensity Hatha Yoga on Cardiovascular Fitness, Adipocytokines, and Apolipoproteins in Healthy Students: A Randomized Controlled Study. Papp ME, Lindfors P, Nygren-Bonnier M, Gullstrand L, Wändell PE. J Altern Complement Med. 2016 Jan;22(1):81-7.
Increased heart rate variability but no effect on blood pressure from 8 weeks of hatha yoga - a pilot study. Papp ME, Lindfors P, Storck N, Wändell PE.  BMC Res Notes. 2013 Feb 11;6:59
Teaching portfolio
Course leader/examinator for  "Yogaträning som kompletterande behandling" 7.5 hp at Karolinska Institute, Stockholm, Sweden. 10 weeks part time (50%). Next course 2023
Course at Academic Primary Centre (Akademiskt primärvårdscentrum) using yogic exercises for stress reduction 2017 - ongoing
Course in "evidence based yogic exercises" use as complementary treatment for Akademiskt primärvårdscentrum. Ongoing "network meetings"
Completed academic pedagogic course at KI (grundläggande högskolepedagogik)
Yoga classes and workshops at Karolinska Institutet Health promotion department (for employees and students)
Presenting av MAYO/KI conference 2020-2022
Outdoor yoga therapy/ forest therapy 
Education
PhD 2017, Karolinska Institute (Sweden)
Post-doc at NVS, Karolinska Institute (Sweden)
Masters degree in Public Health, Karolinska Institutet (Sweden)
Internationally certified experienced Yoga teacher, Yoga therapist (C-IAYT, E-YT) (USA)
Health coach
Physical activity on prescription (FaR)
Academic honours, awards and prizes
Presenting at KI/MAYO konference 2020-2022
https://ki.se/en/collaboration/welcome-to-the-26th-annual-ki-mayo-resea…