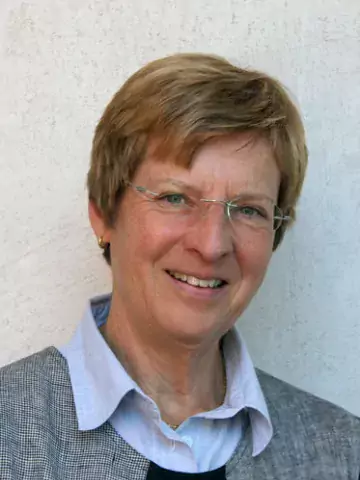 Research description
Metal toxicology research
Adverse health effects due to exposure to toxic metals, especially arsenic, cadmium, mercury and lead constitute serious public health problems world-wide. Major sources of exposure are drinking water and food. Ongoing research at the unit of Metals and Health focuses on effects of early-life exposure to toxic metals, both concurrent effects and effects later in life, effects on kidney, bone and immune function, as well as cancer development. A series of epidemiological studies concern two large cohorts, one mother-child cohort in Bangladesh, and one cohort of indigenous people in the Andean part of Argentina. The main metals of concern are arsenic and cadmium, but also lead. Recently, we have initiated studies on potential adverse effects of elevated intake of manganese via drinking water. We are investigating associations between exposures and adverse health effects, often including also various biomarkers of toxicity in order to increase the understanding of modes of actions. We are particularly interested in interactions with susceptibility factors, such as genetic polymorphisms, metabolism (especially for arsenic), and nutritional status. We collaborate with several research groups, both in Sweden and internationally, e.g. within the EU project PHIME. For measurements of small amounts of trace elements in biological tissues we use mainly Inductively Coupled Mass Spectroscopy (ICP-MS), often in combination with HPLC for separation of e.g. arsenic metabolites. We have clean-room facilities allowing detection of very low concentrations. In the last 5 years, the research has resulted in about 50 publications in renowned international scientific journals (average impact factor 3.7).
We also participate in the applied public health work by producing and evaluating the scientific basis for health risk assessments, e.g. for the European Food Safety Authority, the National Board of Health and Welfare, the Swedish Food Agency, the Chemicals Inspectorate and the Swedish Environmental Protection Agency. Our research has been fundamental for the health risk assessments of both arsenic and cadmium.
Financing
Swedish Research Council/Medicine
EU
The Swedish Research Council Formas
The Swedish International Development Cooperation Agency
The Swedish Council for Working Life and Social Research
Five selected publications
Kippler M, Tofail F, Gardner R, McGregor S, Hamadani J, Bottai M, Vahter M.
Early-life cadmium exposure and child development in 5-year-old girls and boys: a cohort study in rural Bangladesh
Environ Health Perspect. 120(10), 1462-8, 2012.
Gardner R, Engström K, Bottai M, Hoque AMW, Raqib R, Broberg K, Vahter M.
Pregnancy and methyltransferase genotype independently influence arsenic methylation phenotype
Pharmacogenet Genomics. 22(7), 508-16, 2012.
Hamadani JD, Tofail F, Nermell B, Gardner R, Shiraji S, Bottai M, Arifeen SE, Huda SN, Vahter M.
Critical window in arsenic exposure for child development at 5 years of age: a longitudinal cohort study in rural Bangladesh
Int J Epidemiol. 40(6), 1593-604, 2011.
Concha G, Broberg K, Grandér M, Cardozo A, Palm , Vahter M.
High-level exposure to lithium, boron, cesium, and arsenic via drinking water in the Andes of northern Argentina
Environ Sci Technol. 44(17), 6875-80, 2010.
Vahter M.
Effects of arsenic on maternal and fetal health
Annu Rev Nutr. 29, 381-99, 2009.